Inter Defender Milan Skriniar: "AC Milan Not Superior To Us, I Have Faith In The Group"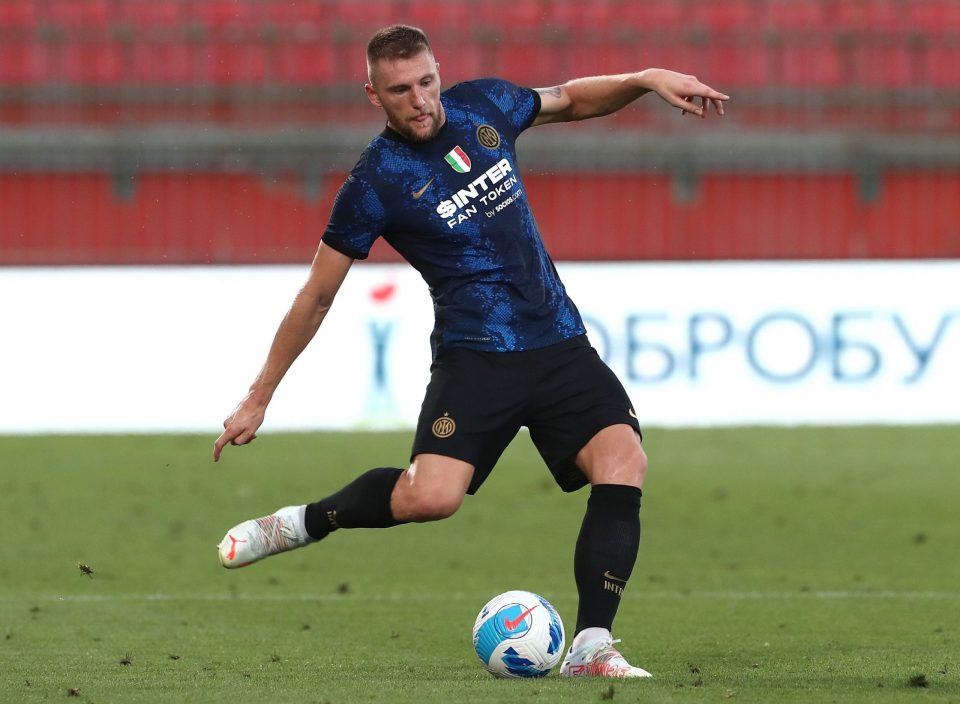 Inter defender Milan Skriniar feels that his team had held their own against city rivals AC Milan in yesterday evening's Coppa Italia semi-final first leg.
Speaking to Italian broadcaster SportMediaset after the match, the Slovak emphasized that he felt that it had been an open match against the Rossoneri, and that he still continues to feel that the team is strong despite a recent dip in form.
Inter had hoped to bounce back from their February to forget by beating Milan in the first leg of the Coppa Italia semi-final, but were only able to take a draw into the second leg.
The Rossoneri created the better chances during the match, particularly during the first half, but neither side looked fully able to impose their preferred tempo on the clash.
Now Inter are left having gone four games without scoring, and five without winning, across all competitions, though Skriniar has no doubts about their quality to get out of this poor spell of form.
"We certainly wanted more," he said of the match, "but given how the match went, the draw is still a good result. We didn't create much, Milan perhaps created more but they weren't too dangerous or superior to us."
On the team's problems in attack, he said that "In my opinion we have to rediscover the same clarity we had before."
"We have always created a lot,: he continued, "now we do not take advantage of our opportunities. But I have faith in the team and in our forwards, we'll surely find the goal we need."
On what the team needs to do in the second leg, he said "Find our energy, rest, and go back to winning which is what we've been without. I think that when the win arrives, everything will change mentally, that's important for us."
"We're all giving a lot," the defender added, "from the first to the last. In my opinion, a win can change everything mentally. We have an open our account on all fronts."