Nerazzurri Defender Milan Skriniar: "Happy For My 200th Inter Appearance & Hope To Make Many More"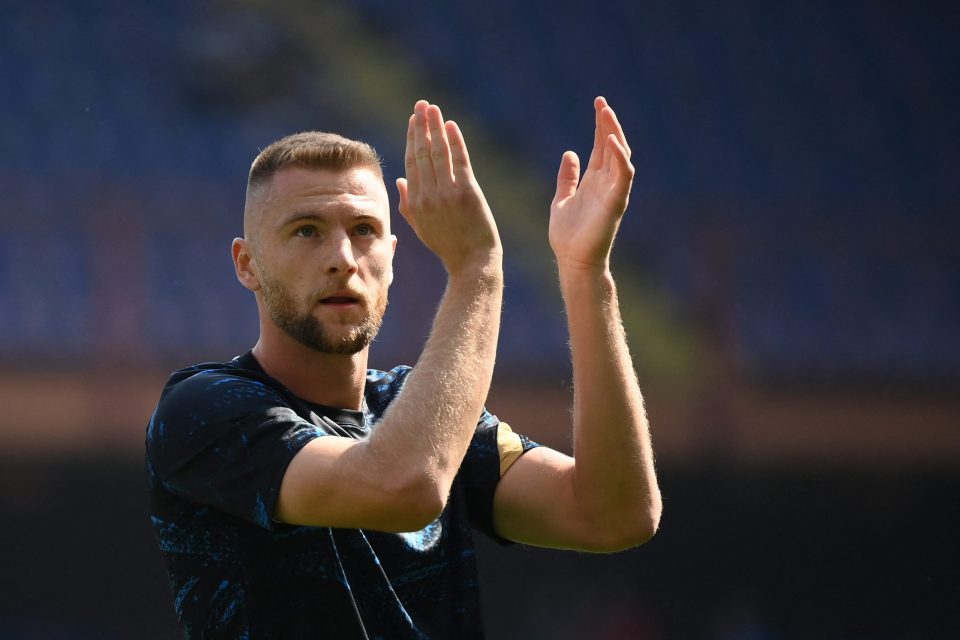 Inter defender Milan Skriniar is glad to have made his 200th appearance for the Nerazzurri in yesterday evening's Coppa Italia derby against AC Milan.
Speaking to InterTV after the semi-final first leg against the Rossoneri, the 26-year-old expressed his happiness at hitting the milestone, while he also reflected on the match.
Skriniar has made a significant impression at the Nerazzurri since joining from Sampdoria in the summer of 2017, winning the Scudetto with the team last season.
The Slovak defender has been a fixture in the side once again this season, and made his return to the team for the massive Coppa Italia semi-final first leg after being rested against Genoa on Friday.
The 26-year-old was not able to see his team come out with a victory, but he did help them to a clean sheet in the goalless draw which means that the tie remains in the balance.
Of making his 200th appearance in all competitions, Skriniar said that "I didn't know about this milestone, I'm happy about the number and I hope there will be a lot more."
"It was a different derby from the others," he said of the match, "there are usually many chances, and today it wasn't like that for either of us."
"We need to to find the freshness and brilliance we had until recently," he added, "we are not creating a lot but Inter are always Inter."
Asked whether he feels the clean sheet is a positive, the defender replied "Definitely, yes, this keeps everything open with a view to the return leg."
"We defended well," he added, "Milan didn't create a lot and this is positive. Now we have to find our strength in attack, I have confidence and I think that in the end everything will be fine."
Looking ahead to Friday's Serie A clash with Salernitana, the defender reflected that "Now isn't a perfect moment for us, Salernitana are also playing for survival, it won't be an easy match."
He concluded that "We want to win it, a victory would give us a big boost and take us back to where we deserve to be."