Italian Journalist Giancarlo Padovan: "Nicolo Barella Needs A Rest, Lautaro Martinez Is Becoming A Problem"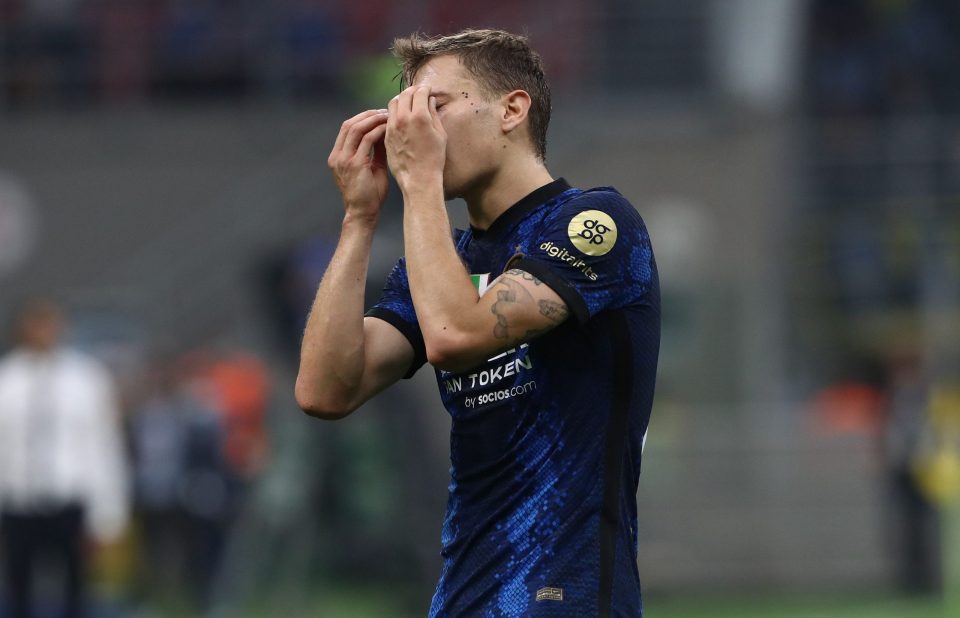 Italian journalist Giancarlo Padovan has said that Nicolo Barella needs a rest and that Lautaro Martinez is becoming a problem for Inter, according to a reporting the Italian broadcast media.
Speaking whilst on Sky Sport in Italy, via FCInter1908, the journalist took stock of Inter's current situation and the issues that they have within the squad.
Italian midfielder Nicolo Barella has been in very poor form and appears to be suffering from the fact that there is no natural replacement for him in the Inter starting lineup.
Giancarlo Padovan feels that he should not have started the Coppa Italia match on Tuesday against AC Milan, saying: "Barella is in an unrecognisable condition. I would have expected Vidal or Vecino instead of him, he needs to rest, to train."
As for Lautaro Martinez, he has not scored in Serie A since December and many are seriously concerned about his form and where his next goal will come from.
Giancarlo Padovan feels that he is becoming a real issue for Inter and he does not want him to stay in a rut.
"Lautaro is becoming a real problem, I would not like to have the missing goal syndrome here."