Inter Midfielder Nicolò Barella: "Lautaro Martinez & I Were Criticized A Bit More So Happy For Assist & His Goals"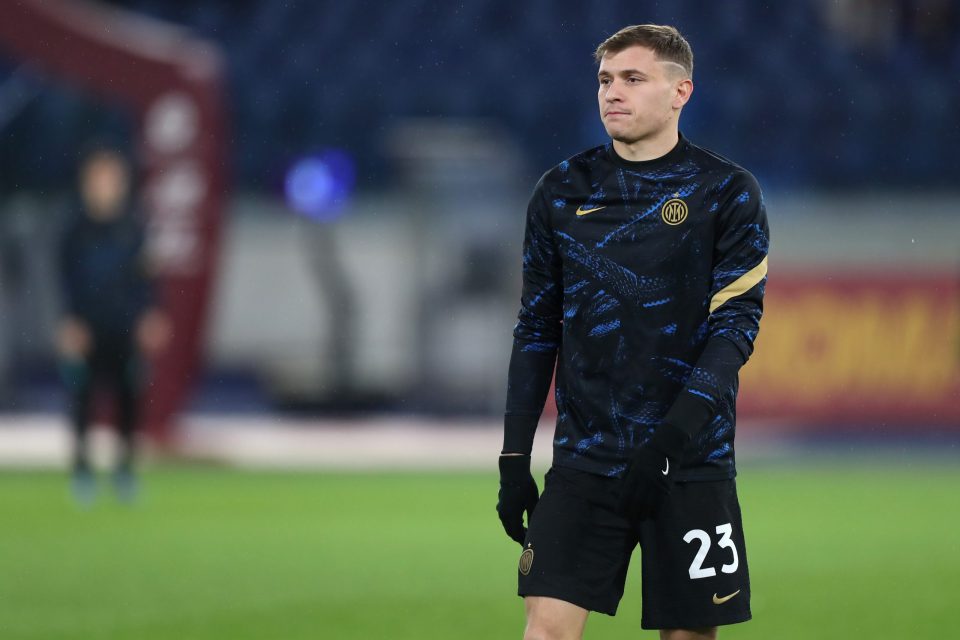 Inter midfielder Nicolo Barella has said that he and Lautaro Martinez were probably the most criticised during Inter's poor run of form, according to a report in the Italian broadcast media. 
Speaking during an interview with DAZN after the 5-0 win over Salernitana on Friday night, via FCInternews, Nicolo Barella revealed how happy he is for Lautaro Martinez to have scored a hat-trick after the criticism that the pair have received recently.
"Lautaro played well. I'm happy for him too, he deserved it. We were probably the two most criticised and in trouble. I'm happy for him, but also for Edin. It is always important that both forwards score."
Despite these comments, Nicolo Barella also said that he does not pay attention to the criticism from newspapers because he can feel when he is playing badly himself.
"We needed to score a lot of goals because we weren't succeeding in the last period. For criticism I don't think about what the newspapers write, I feel when I am doing badly and well and I want to help my teammates. Today I succeeded with two assists and I hope to have resumed the good form."
It was revealed by the assistant coach Massimiliano Farris that Nicolo Barella has been talking in training about his poor performances.
"There are times when everything comes out and others when nothing comes out. It was not an easy period for me, I was sorry because I was unable to help the team and this weighed on me. I hope that after today that period has passed.
Nicolo Barella was asked about the way in which he linked up with Lautaro Martinez last night. The Italian puts it down to having played together for a long time now.
"The fact that we've been playing together for a while helped us a lot, even if the connection wasn't working very well lately. Lauti is someone who attacks the depth well and I always try to give him that ball, while Edin is better at coming towards us and making us play well, as are Alexis and Tucu. With Lautaro we don't try these plays, but maybe even in a match they come out better with him. Or maybe it's a coincidence, I don't know."