Inter Midfielder Nicolò Barella: "When I Can't Help The Team I Get Nervous"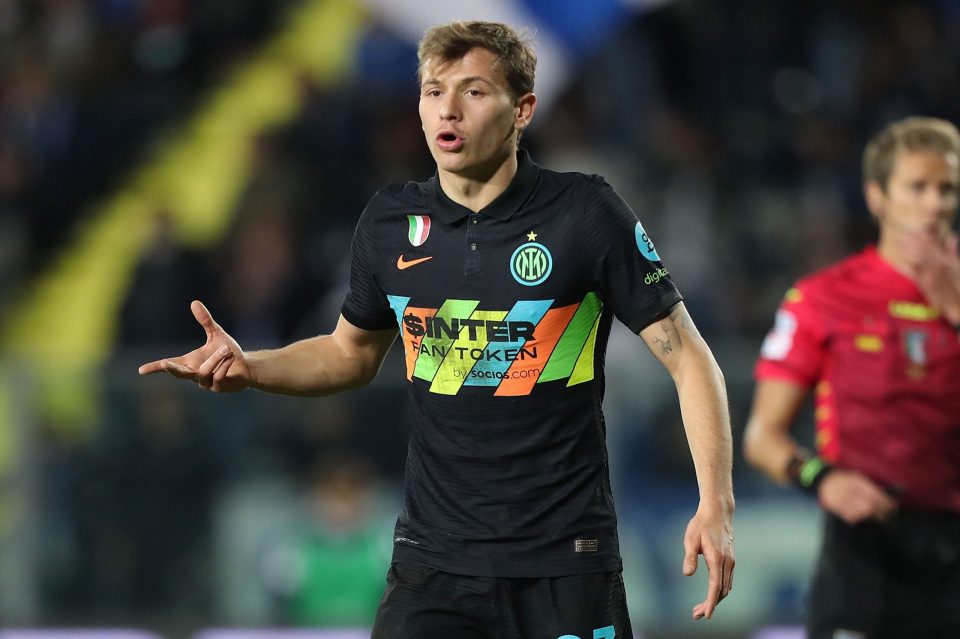 Inter midfielder Nicolo Barella has said that he gets nervous when he feels like he cannot help the team win games, according to a report in the Italian broadcast media yesterday.
Speaking after the 5-0 win over Salernitana on Friday night to Sky Sport, via FCInternews, Nicolo Barella talked about his poor run of form recently and the effect it has had on him.
"I don't have to give answers to criticisms, they are as much a part of the game as compliments. The important thing is to lend a hand to the team, if I can't I get nervous and I don't give 100%.
"I'm happy for myself, for Lautaro, for Dzeko; now we have to find the path that was getting a little complicated."
Nicolo Barella admits that the Serie A title fight is very open right now as Napoli and AC Milan are stopping more points than was expected.
"There are strong teams, the championship is open. We, like Napoli and Milan, have lost points along the way, but we are not always lucid and brilliant. We are waiting for the next matches and trying to do well. We have to do what we did at the beginning of the year which is be calm."
When asked if Juventus are now also in the running to win the Scudetto this season, Nicolo Barella refused to agree but also did not rule the Bianconeri out.
"As I said before, the championship is very open. I don't know what Allegri said but Juve are a great team. There is a bit of a gap but if we don't win they can get closer. We must resume winning like at the start."
Nicolo Barella says that he has total confidence in Arturo Vidal to replace him again in midweek when Inter play their Champions League second leg against Liverpool.
"Today we had to win, also to have less criticism. We hope this match gave us the impetus for Anfield. I'm sorry not to be there but Arturo Vidal who replaced me in the first leg was the best on the pitch. So I'm calm and happy to see him play."
On the enjoyable 5-0 win on Friday night, Nicolo Barella said: "It certainly gives us confidence. It was such a beautiful match that you can't be afraid to enjoy it."