Inter Coach Simone Inzaghi: "Nothing Is Impossible When We Go To Anfield To Face Liverpool In Champions League"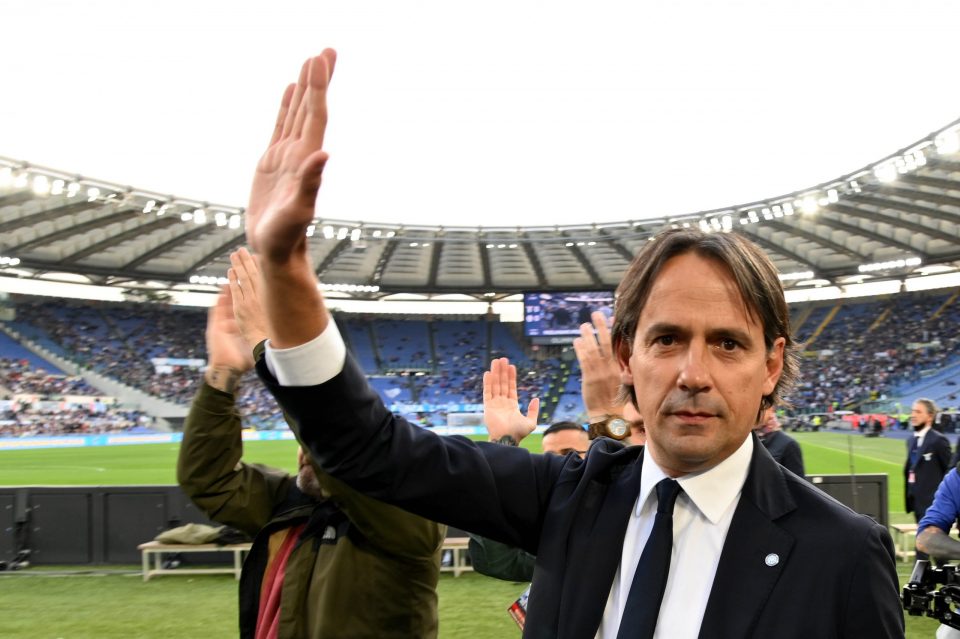 Inter head coach Simone Inzaghi believes that his team have a chance to overturn the 2-0 deficit from the first leg when they face Liverpool in the Champions League round of sixteen second leg tomorrow.
Speaking to Italian broadcaster SportMediaset, the coach emphasized that the team believe that the tangible chance is there for them to go through to the quarter-finals, even if it is obviously difficult.
Inter put in an impressive display in the first leg of their round of sixteen tie against the Reds, but a lack of ruthlessness in front of goal and some naive defending in the second half saw the match go the way of the Premier League side.
Now, the Nerazzurri will have a mountain to climb if they hope to turn things around in the second leg, but the team are still confident that they can give themselves a chance if they play their game.
"I think that nothing is impossible, in football as in life," Inzaghi said ahead of the match. "It will be very difficult, because of the result but not the performance from the first leg."
"We'll go to Anfield to play a big match knowing we are facing one of the strongest teams in Europe," he added.
On his selections for the starting eleven tomorrow, the coach stated that "I'll leave my decisions until tomorrow as I always have.:
"I have 23 players available," he continued, "Barella and Kolarov are left at home. Whoever comes to Liverpool has every chance to play."
"This is a very taxing period," he said, "but I will try my best to face this match with the best team and the best preparation."
Of Friday's 5-0 win over Salernitana in Serie A, Inzaghi stated that "It was the win we wanted, we made a match that didn't initially seem simple look straightforward."
"Tomorrow we have a different opponent, a different stadium," he went on, "we won't be playing at home in front of our fans. It will be more difficult but we are ready to play a football match."
And on AC Milan's 1-0 win over Napoli yesterday evening, a match with major potential Scudetto implications, the coach said that "Last night was a great match, between two very strong teams just like Inter, Juve, Roma, Atalanta, Lazio."
"There are eleven games left," he said of the Serie A season, "33 points is a lot, we'll see what happens but all the top teams are in it."