Inter Coach Simone Inzaghi: "We Weren't Inferior To Liverpool & Played A Great Game"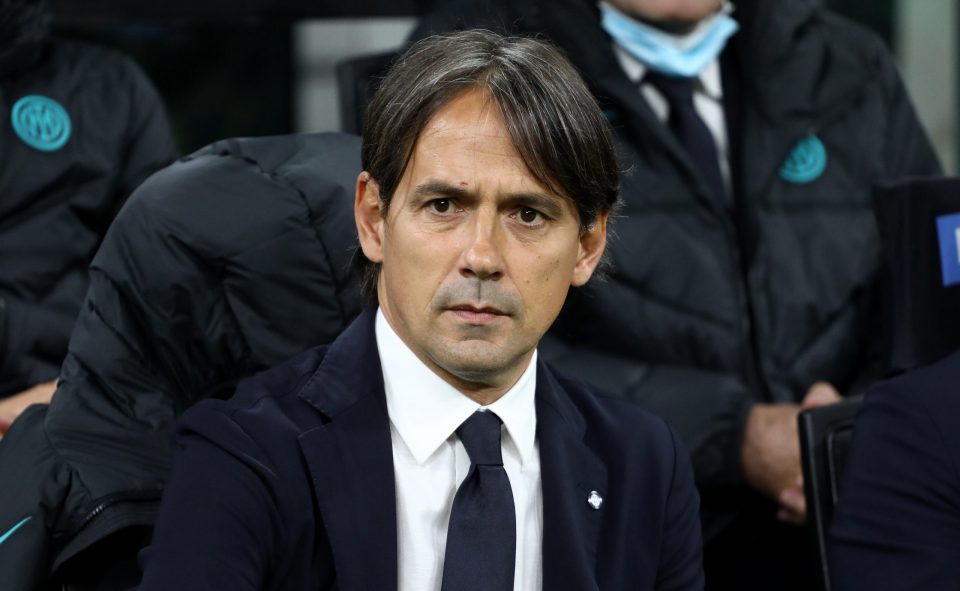 Inter head coach Simone Inzaghi feels that his team proved that they can keep pace with a top European side in their Champions League win over Liverpool.
Speaking to Italian broadcaster SportMediaset after the match, the coach admitted he was disappointed that his team could not go through to the quarter-finals on aggregate, but expressed satisfaction with the performance.
A 2-0 loss in the first leg ensured that the Nerazzurri could not go through on aggregate with their one-goal margin of victory over the Reds, but at the same time they gave an excellent account of themselves to hand the Reds a first home defeat in over a year.
Inzaghi feels that his team showed that they are in the same bracket of quality as the 2019 winners of the competition, and that they sent a message with the result even if they had to exit the competition.
"We had a great match against a very strong opponent," he said. "The guys did very well, we feel regret over the first leg. Here we won 1-0, Liverpool seemed to have suffered a major blow but then Sanchez was sent off."
He added that "The team was in the game. We controlled the pitch well, suffering only from dead balls. The regret remains, we take victory away from Anfield which is nice but it was useless for qualification."
Inzaghi went on that "We're back in the round of sixteen of the Champions League after ten years away, we drew the strongest team in Europe but we played them evenly. We were not inferior to Liverpool over the two matches."
Looking ahead to Sunday's Serie A clash with Torino, the coach said that "We know that on Sunday we have a complicated game against a physical opponent."
"We had to take off de Vrij and Brozovic due to discomfort, we hope to get them back," he added.
Inzaghi closed by saying that "I work on what I can have an effect on. We need to recover our physical and mental energy after this two-legged tie in which we've done very well."