Player Ratings – Liverpool 0 – 1 Inter: Heroic Nerazzurri Win At Anfield But Exit Champions League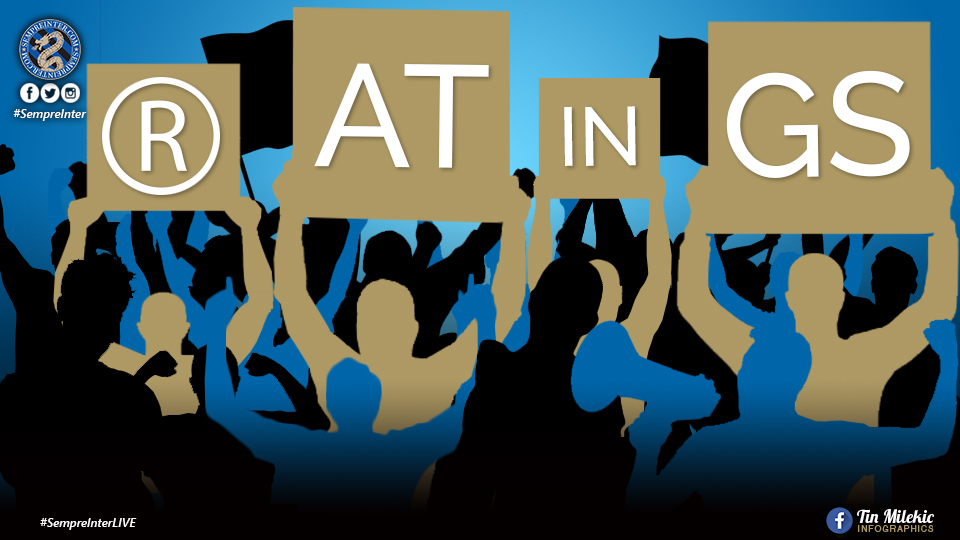 Inter beat Liverpool away at Anfield in the return leg of the Round of 16 clash of the Champions League against Liverpool but exit the tournament 2-1 on aggregate.
The Nerazzurri kept even pace with Liverpool in the first half but failed to create anything with the homeside coming close when hitting the woodwork
In the second half the game increased in intensity and Inter took the lead thanks to a wonderstrike from Lautaro Martinez.
But shortly after Alexis Sanchez got himself sent off and the Nerazzurri's push to win the tie left Anfield's pitch with the Chilean.
Samir Handanovic – 6: Aside from almost gifting a goal to Salah in classic Handanovic fashion, he was composed on the ball and safe otherwise when called upon.
Milan Skriniar – 7,5: What Van Dijk is to Liverpool's defence, Skriniar is to Inter's. Standout defender and team's captain underneath the fassade. Rock solid. MOTM.
Stefan de Vrij – 6,5: Read the game much better this time, anticipated their movement very well. His flaw of old – marking on deliveries got exposed. Subbed due injury?
Alessandro Bastoni – 6: Hot-cold game for Ale, but surely a huge experience for him. Up against one of the best in the game, understandably looked uncomfortable at times.
Denzel Dumfries – 6: Suffered at times in defence, and kind of indecisive in attack when he could've done more. That said, did not make it easy for Robertson.
Arturo Vidal – 6,5: Frustrated us until our goal, then he decides to put on a masterclass and frustrate Liverpool with a bunch of crunch tackles, even one goal-saving one.
Marcelo Brozovic – 7: Much better from Brozo, kept things cool and ticking, contributing greatly in defence as well. Hopefully his injury is not that serious, as we're dependent,
Hakan Calhanoglu – 6,5: Combined well, willing to play that decisive pass: long ball, through ball, a cross, you name it, he can do it. We would love him to go at it more.
Ivan Perisic – 6: Started brightly and faded with time. Unfortunately, couldn't repeat his 1st leg performance, things would maybe go in Inter's favour if he did.
Lautaro Martinez – 6: Had a bad game, his off the ball movement was off, his pace let him down… until that rocket into the top corner swiped the slate clean.
Alexis Sanchez – 6: The opposite of Lautaro, had a terrific game, looked inspired, moved between the lines, causing havoc… Then he wrecked it all with that stupid foul(s).
Danilo D'Ambrosio – 6: Came on for De Vrij at HT, and did ok but not great to be fair. Covered the right flank when needed. And that shot – mamma mia, embarrassing.
Roberto Gagliardini – 6,5: Somewhat surprisingly, was the best of our substitutes. Played the ball well, anticipated and intercepted their passes, did quite alright.
Joaqion Correa – 6: Thrown in to shut that flank out, and did so. Too bad he was clumsy in attack, as we could've snatched an opportunity if he was more alert.
Matteo Darmian – 6: Thrown in to shut that flank out, and did so. Too bad he was clumsy in attack, as we could've snatched an opportunity if he was more alert.
Matias Vecino – N/A: He has a wonderful habit of popping up in big matches, Inzaghi would know, but this wasn't the one, unfortunately.
Simone Inzaghi – 8: Tactical setup – impeccable. He's destined for Premier league, and he showcased his credentials perfectly. Shame he has such a short bench.
Antonio Mateu Lahoz – 5: Consistently blew for non-existent fouls, craved for attention – very annoying if you ask me. His assistants bad as him. Not wrong on Alexis though.
Inter – 7,5: Terrific football for the most of the match, the idea to counter their quality was to play one-two football with as little of touches. Worked as a charm.
Agree? Disagree?
Let us know in the comments below or hit us up on Twitter and Facebook.