Inter Youngster Martin Satriano: "Inzaghi Trusted Me From The Beginning, I Have To Thank Him"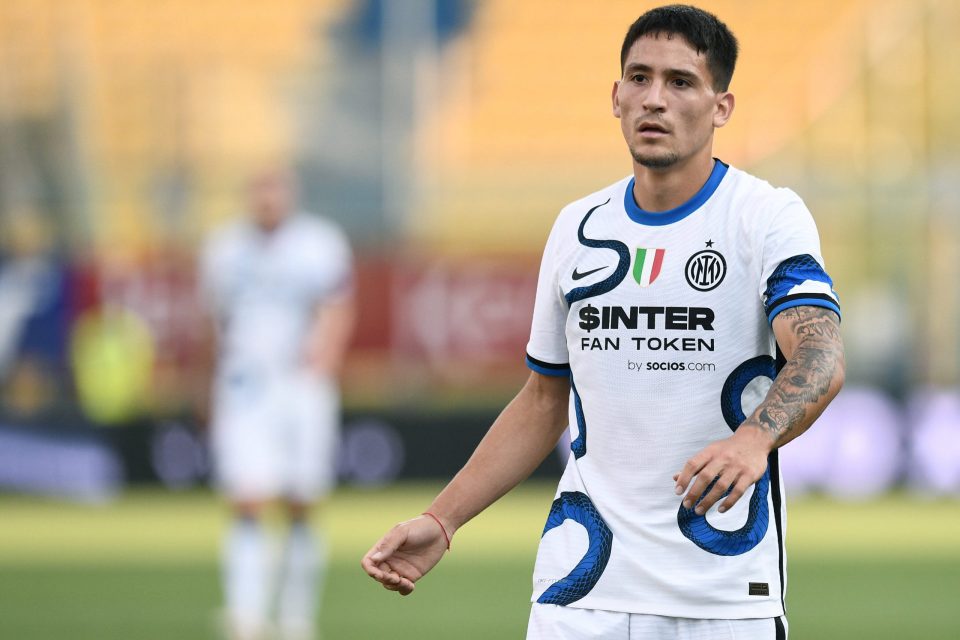 Inter youngster Martin Satriano has spoken about how Simone Inzaghi helped him at the start of the season and how grateful he is for it, according to a report in the Italian media.
Speaking during an interview with FCInternews, Martin Satriano, who is currently on loan at Stade Brest in France, opened up about his relationship with Inter boss Simone Inzaghi.
"From the beginning he trusted me. I had cut my holidays with the will to try to exploit an opportunity. He and his team have always behaved well with me. 
"I have to take this opportunity to thank him for giving me my debut with Inter, it was wonderful." 
The Uruguayan moved to Inter just before the coronavirus pandemic began which meant he had a very tough time adjusting to life in a new country whilst being unable to meet people and socialise properly.
"I found myself on the other side of the world chasing my dream. I arrived with a great desire, but immediately there is the coronavirus. The beginning of my Italian adventure was complicated for non-football reasons."
Martin Satriano joined Stade Brest on loan during the January transfer window once it became clear that he would not be getting first-team minutes at Inter for the time being.
"Since last August, they already wanted me then, obviously this also influenced my choice to come here. They made me understand that they really wanted me.
"Now I'm happy to be able to play. And since I renewed my contract with Inter until 2027, it means that the Nerazzurri have faith in me."
A player that helped Martin Satriano a lot when he joined Inter was fellow Uruguayan, Matias Vecino. 
"He was very important for me at Inter. He treated me like a younger brother, from the very first day I landed in Milan. He helped me, advised me, picked me up. He has lived a huge career, when he spoke I just had to listen and follow what he was saying to me."
It was put to Martin Satriano that he could be as good as the likes of Karim Benzema, Edinson Cavani, Luis Suarez, and Lautaro Martinez.
"They are all very strong. My compatriots are absolute idols, I like Real Madrid's Frenchman so much, like Martinez. But I just hope to be able to imitate them on the pitch one day in terms of performances and goals."
It is clear that he would like to return to Inter and be a key player but for now he is focused on his time at Stade Brest.
"Absolutely. But now it is premature to talk about what will be. I have to focus on Brest, work hard, train every day to the max. Repay the trust of this team that wanted me so strongly. Then we will see what happens."