Inter President Steven Zhang Staying Close To The Squad During Decisive Period In Serie A Title Race, Italian Media Reporth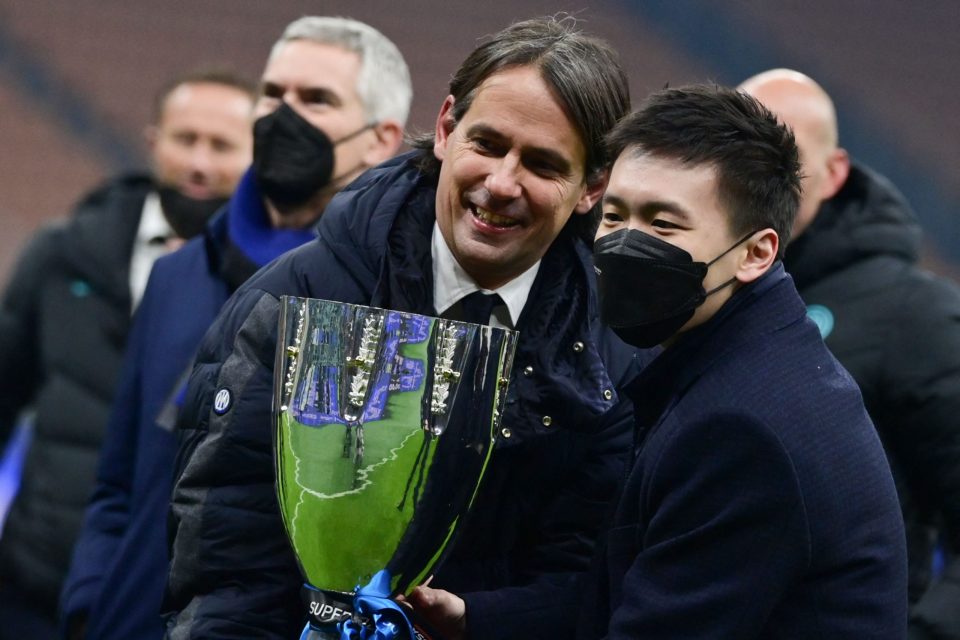 Inter are heading into the decisive period in their Serie A title campaign, and club President Steven Zhang is staying as close to the squad as ever throughout.
This according to today's print edition of Milan-based newspaper Gazzetta dello Sport, who report that the President is making his presence felt in the team as they head into the run-in of a tight and tense Serie A title race.
Zhang will not be accompanying the team to Turin to face Torino this evening, though he has been at most of their matches since he arrived in Milan in January.
The President has had a lengthy visit where he has always emphasized that he is happy with the work that is coming through and that he wants to see it continue.
Zhang communicates his satisfaction to the players, while he also is in constant contact with the club directors and especially with coach Simone Inzaghi, who will receive a contract extension soon.
Now, with city rivals AC Milan five points ahead at the top of the table, but with the Nerazzurri having their own fate in their hands due to having two games in hand, the most important period in the Scudetto race is upon the team.
The President was happy to see the team manage a win away to Liverpool in the Champions League even if it was not enough to qualify on aggregate, but the real goal has been the Coppa Italia for some time.
The Nerazzurri face the likes of Torino and then Fiorentina before coming up against Juventus after the international break, whilst they also still have the second leg of their Coppa Italia semi-final against the Rossoneri coming up, in which everything is to play for.
This will be as tough a run of fixtures as any that Inter have faced all season, but Zhang is staying close and continuing to transmit his confidence.