Torino Defender Bremer's Ex-Coach Thiago Larghi: "He's Willing To Work & Has What It Takes To Play For Inter"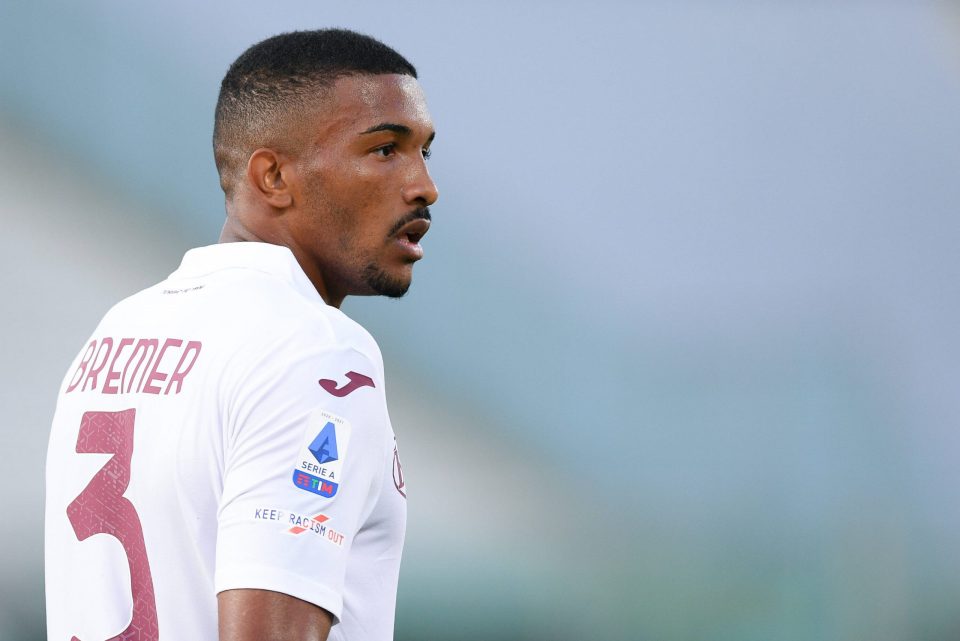 Thiago Larghi, former coach of defender Bremer from his time at Atletico Mineiro, believes that the 24-year-old could easily make the step up to Inter.
Speaking to Italian news outlet FCInterNews, the coach gave his thoughts on the defender's character and suitability to play for a club like the Nerazzurri, who have reportedly made him a major target.
Bremer's performances this season for Torino have made him one of the standout defenders in Serie A, and this has led to significant transfer interest in the Brazilian.
The Nerazzurri are reportedly one of the clubs keenest on his signature, though they would face significant competition for a player whose stock is rising rapidly.
Bremer's former coach has seen up close what kind of player he is from the start of his senior professional career, working with him at Atletico Mineiro a few years ago, and feels that they are right to target him.
"He can certainly play for Inter," Larghi said, "he's a boy who's willing to keep working to improve."
The former coach went on that "He has a good technical ability to control the ball, is excellent in the pass. So absolutely yes, he can be a perfect player to strengthen the Nerazzurri."
On comparing the Brazilian to Nerazzurri treble Lucio, who he has named as his hero, Larghi stated that "I don't like comparisons. Football has changed a lot, Lucio was a world champion with Brazil, a very good player."
"Bremer has yet to embark on his path," he  added. "He's good and will take his opportunity when he signs for a top club."
And on what Bremer's best qualities are, he said that the defender is "Strong in one-on-one situation, this is probably its greatest quality, with a good ability to cover."
"With him, given his speed, you can play with a high line," he went on. "He understands the game well at a tactical level and has good concentration, he will be able to improve in the offensive phase, participate in a positive style of play."
"He is an exemplary professional," the coach emphasized, "I'm really happy for him about how well he's doing in Italy."