Ex-Inter Forward Eder: "I Told Piero Ausilio That Inter Would Win Again If They Signed Antonio Conte"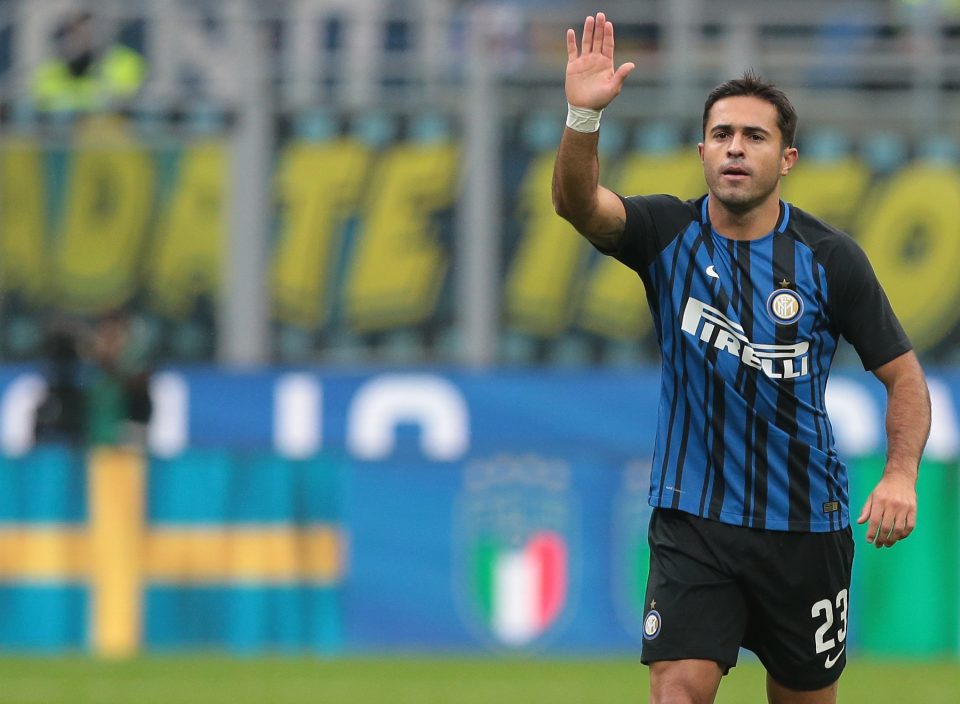 Former Inter forward Eder has said that he told Inter sporting director Piero Ausilio to sign Antonio Conte as the Inter coach, according to a report in the Italian media.
Speaking during an interview with La Gazzetta dello Sport, the Brazilian former player explained that he still chats to Samir Handanovic and revealed what he told Piero Ausilio to do if Inter are to start winning trophies again.
"Every now and then I message with Handanovic, when I can I watch the games. Last year's championship was incredible: after De Boer's departure, I told Piero Ausilio that the team would go back to winning if they signed Conte."
It took Antonio Conte just two seasons in charge of the Nerazzurri to deliver a first Scudetto since 2010 when Jose Mourinho was in charge.
Eder then turned his attention to the attacking department at Inter which could be set for an overhaul in the summer.
He feels that Sebastian Haller may be a better choice than Gianluca Scamacca and thinks Lautaro Martinez could be a key part of Inter's future.
"Lautaro can become a pivot of the future of Inter. The real champion, however, is Dzeko: he knows how to play well with the team and, at the same time, makes moves like a number 9.
"I like Scamacca, but in the next transfer window Haller's arrival would be perfect: he is a physical player who has international experience. The numbers speak for him: in the Champions League he makes the difference, with him you could make the leap in quality.
"Lukaku? He is very strong, but it wouldn't be an easy purchase."
Eder played 76 times for Inter across a loan spell and his permanent spell at the club.