Ex-Palermo Defender Massimo Brambati On Inter's Slump In Form: "I Would Put The Responsibility On Simone Inzaghi"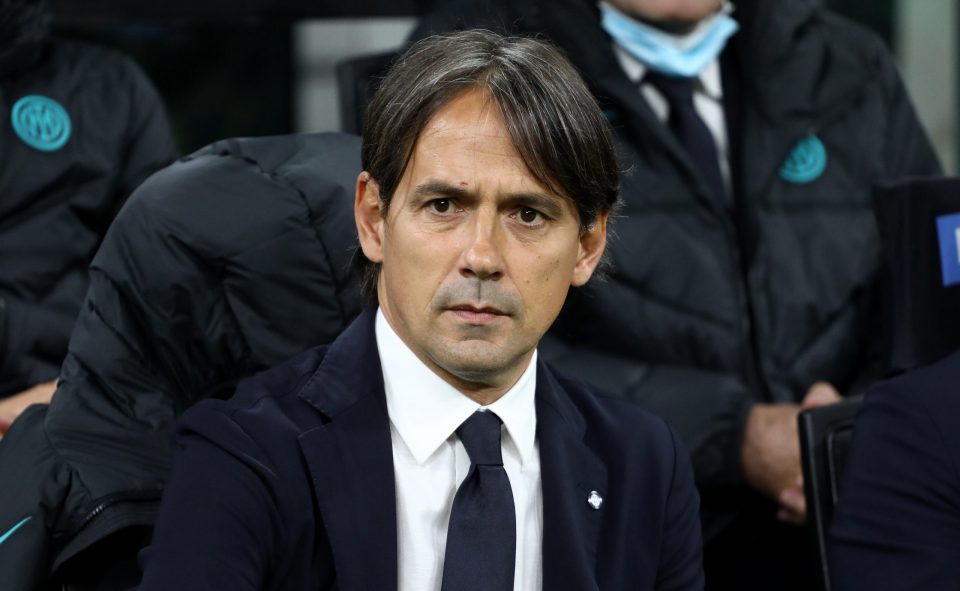 Former Palermo defender Massimo Brambati has laid the blame for Inter's slump in form at the feet of Simone Inzaghi, according to a report in the Italian media.
Speaking during an interview with TMW, Massimo Brambati explained that whilst he does think that Simone Inzaghi is a good coach, the responsibility for Inter's poor form recently must be given to the coach.
"I'm sorry because I think he is a good coach but I would put the responsibility on Inzaghi because in the fundamental matches he hasn't always been perfect. For example in the derby, which was probably the game that really changed the rhythm of this season."
Despite these harsh words about the Inter coach, the former Italian defender did say that no one can expect Simone Inzaghi to have the same experience as Antonio Conte who delivered the Scudetto for Inter last season by keeping the standards high right until the end of the campaign.
"As for Inzaghi, he is still gaining experience, one cannot ask him for Conte's experience. Now he has to prove in these last few games that he is up to it."
Inter had a commanding lead over the rest of Serie A before Christmas but now they find themselves four points behind AC Milan who are at the top of the table, albeit with a game in hand over the Rossoneri.