Inter Defender Milan Skriniar: "It's An Honour To Wear This Shirt & Defend Nerazzurri Colours"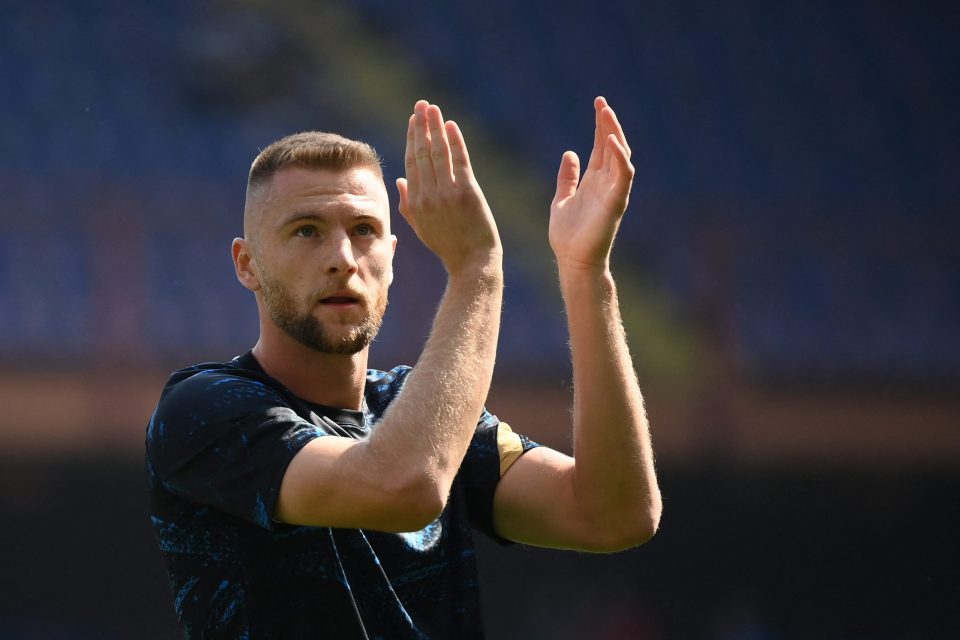 Inter defender Milan Skriniar continues to feel that playing for the Nerazzurri is special and that representing the shirt represents an important honour for him.
Speaking in the matchday program for the Nerazzurri's Serie A clash with Torino, the 27-year-old spoke about what playing for Inter has meant for him so far and also recalled his debut for the club.
Skriniar did not take long to settle in at Inter, with the Slovak defender having been identified as a key man to build the backline around based on his one season in Serie A with Sampdoria.
The 27-year-old slotted in right away in his first campaign, and apart from the 2018-19 season where he was not always included in the regular starting eleven, he has only continued to cement himself as a vital player in the team.
For his part, Skriniar feels that playing for Inter is a special honour, and the club will be hoping that he continues to put in performances of the kind that they have become used to for years to come.
"I've played many big matches in this shirt," he reflected. "The first is usually a match that you never forget, and for me that was my debut against Fiorentina on August 20, 2017, my first 90 minutes on the pitch as an Interista, marked with a 3-0 win."
Asked about his favourite defensive interventions he's made, he responded "Among the most recent ones I would name the one against Shakhtar."
"It's always nice when I manage to score," he went on, "even though I'm a defender I like to help the team even when it happens."
"I remember my first goal in these colours with pleasure," he added, "in a 2-0 win against Crotone, which was my fourth appearance."
"It is an honour to wear this shirt and defend these colours," he emphasized. "In training there are good matchups, we have great attackers, everyone has different qualities, I'm lucky to play with and not against them."