Ex-Inter Defender Marco Materazzi On 2006 Derby: "We Could Have Won 6-1 If I Had Not Been Sent Off"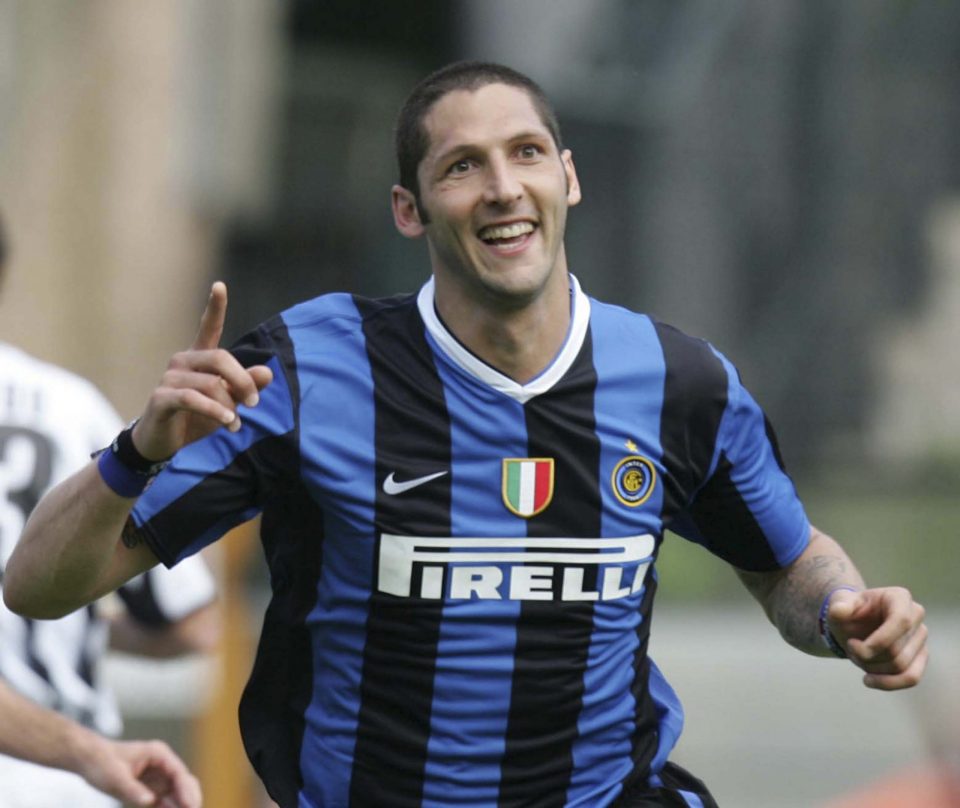 Former Inter defender Marco Materazzi has said that Inter could have won the derby against AC Milan 6-1 in 2006 if he had not been sent off, according to a report in the Italian broadcast media.
Speaking to the club's official channel Inter TV, via FCInternews, Marco Materazzi was asked about some of his favourite goals and moments whilst playing for the Nerazzurri.
He scored to put Inter 4-1 up against AC Milan in October 2006 but he then received a second yellow card and was off. Alberto Gilardino and Kaka then scored later in the game to set up a nervy finish.
"It was my son Davide's birthday, I scored under the Curva. It finished 4-3 because I got sent off, maybe we would have won 5-1 or maybe 6-1 without that red."
Speaking about a goal that he once scored against Messina, Marco Materazzi was keen to focus on the quality players that he had around him.
"Wow, beautiful. But did you see who was playing with me? Too many champions, including Recoba, Ibrahimovic and Figo, besides me. When you start, you dream of scoring a goal like this, it was my best in the Nerazzurri."
In terms of what his most important goal was for Inter, Marco Materazzi chose the brace he scored against Siena.
"It was a good moment, perhaps the most important goal in my Inter career. We had lost to Roma, it was a shame we didn't celebrate the title at San Siro. But I was always calm when I went to take a penalty. Leaving for Siena I said to my children: 'tomorrow we will win the Scudetto', I promise you."
Marco Materazzi was an important part of the treble winning team under Jose Mourinho and he knows how lucky he was to play with those players.
"We were a great team, full of champions. In the last month we played three finals, the approach was to play one at a time. We had a great coach and great champions, we won with the heart.
"It was a dream, my children play football now and I always tell them that I was lucky. Ronaldo for me was the best of all, then Zanetti, Vieria, Milito, Eto'o."