Italian Journalist Fabrizio Biasin: "Inter Have Different Market Priorities Ahead Of Paulo Dybala"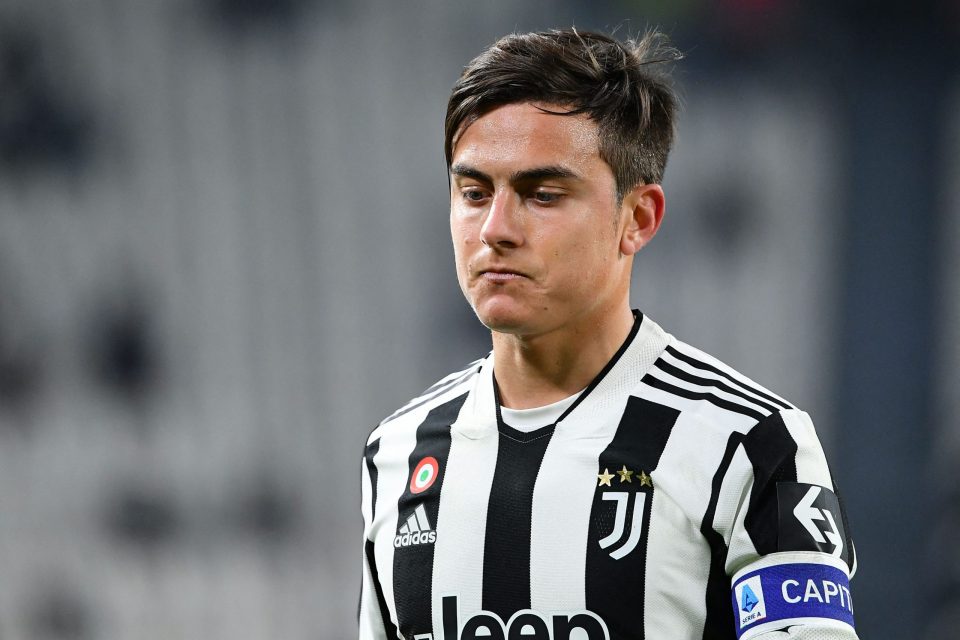 Italian journalist Fabrizio Biasin has said that Inter have positions they want to address first before they make any move for Paulo Dybala, according to a report in the Italian broadcast media.
Speaking whilst on the Twitch channel of Calciomercato.it, via FCInter1908, Fabrizio Biasin explained that he thinks there is no information to tell about Paulo Dybala right now because Inter have got different priorities for the upcoming summer transfer market.
"I have no first-hand information, but that's because for me it is not there. For me, there is nothing with Inter, who have different priorities at the moment."
He then explained that Inter need to sign a primary striker, a midfielder and a central defender before they will really consider a move for Paulo Dybala, who is leaving Juventus at the end of the season on a free transfer.
"They must first sign a striker, alternatively or with Dzeko, a backup for Brozovic and a central defender. Then Marotta has always liked Dybala, but he also likes to keep the accounts in order.
"The investment would involve significant risks. Then if the conditions are met, maybe it will happen. But right now there is no reasoning about this."
The journalist added that until the meeting at Juventus where it became clear that Paulo Dybala would not be offered a new contract that met his terms by Juventus, no one expected the situation to really reach a point where he could join Inter.
"The truth is that until last week no one expected it to get to this point, probably not even Dybala."