Juventus Coach Max Allegri: "Inter Still Favourites For The Scudetto"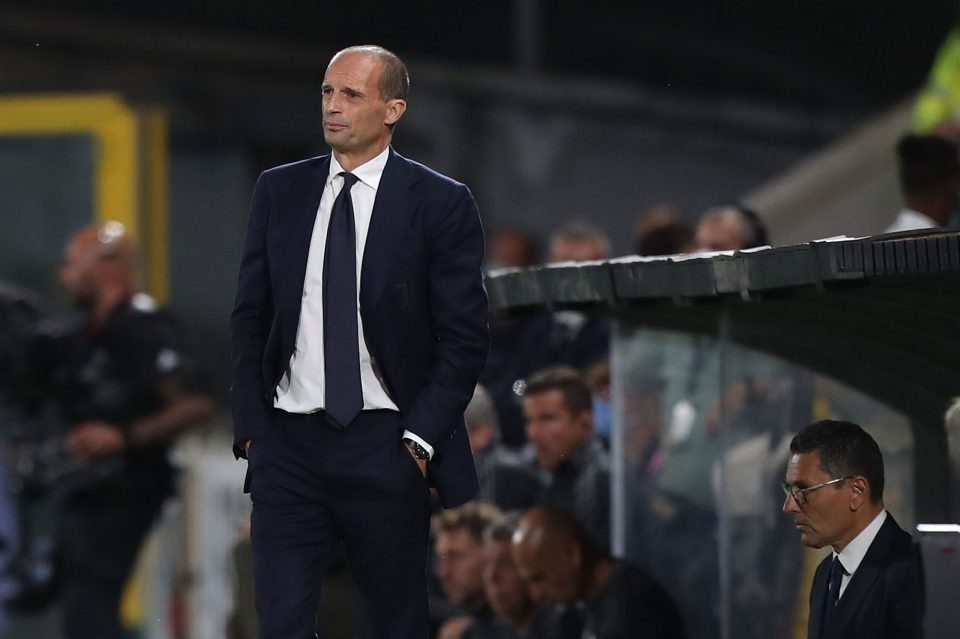 Juventus head coach Max Allegri believes that even after their run of mediocre form, Inter are the favourites for the Serie A title.
Speaking to Italian broadcaster DAZN ahead of tomorrow's clash between his team and the Nerazzurri, the coach gave the view that the Nerazzurri remain the best-placed side for the Scudetto.
Inter find themselves trailing AC Milan by six points and Napoli by three, albeit with a game in hand on each, so they cannot see the race as being firmly in their control as appeared to be the case at the start of February.
However, the gap is not too big, and especially if they are to get a result against the Bianconeri tomorrow, the Nerazzurri could surge in confidence once again.
This is the view of Allegri, who still views Inter as the team to beat in the chase for the Serie A title.
"Inter are still the favourites to win the Scudetto at least ahead of tomorrow, then we'll see after tomorrow night," he said. "It's clear that Milan are in good form, as are Napoli, I believe that one out of these three teams will win the Scudetto."