Inter Striker Edin Dzeko: "We Want To Win As Much As Juventus Do But Game Not Decisive For Scudetto Race"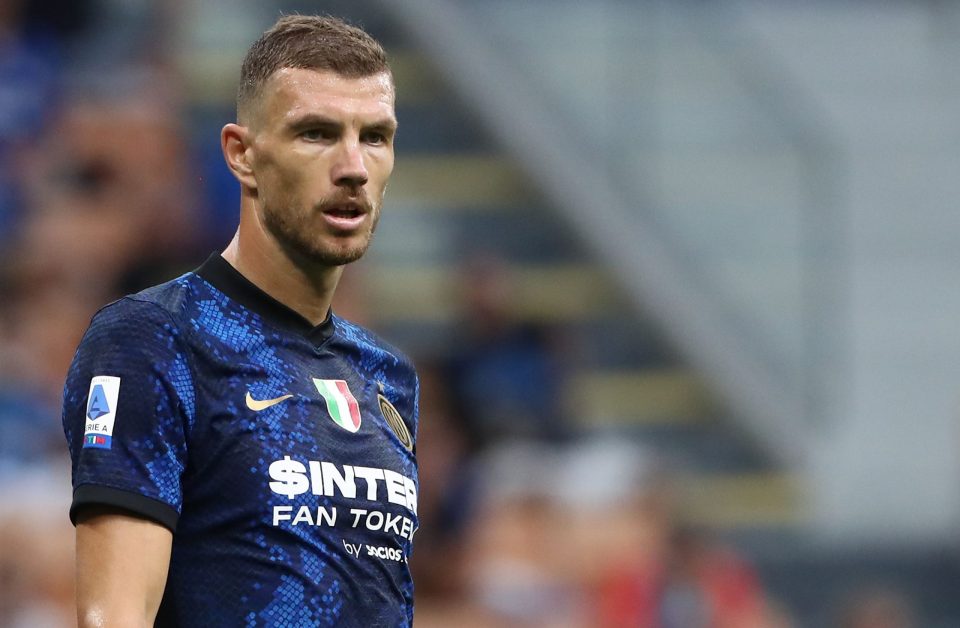 Inter striker Edin Dzeko feels that while a win against Juventus this evening would be important, the match will not be decisive in the Scudetto race.
Speaking to InterTV ahead of the match, the 36-year-old spoke about taking it one match at a time and focusing on the task at hand rather than viewing this evening as a must-win juncture for the team's title hopes.
Inter go into this evening's match away to the Bianconeri just one point ahead of their opponent, albeit with a game in hand, and temporarily six points behind Napoli as well as AC Milan.
A win would see the Nerazzurri stamp their authority on the title race once again by keeping some distance from Juventus in forth and putting the pressure back on the two teams ahead of them in the table, and dropped points could see them slip further back.
However, Dzeko isn't preoccupied with these scenarios and his focus is just on treating it as an individual match and trying to get the best result out of it.
"This match is decisive in itself because it's a top side coming up against a top side and both want to win," he said.
"Whoever gives their all and also is a little bit luckier will win, but it's not a question of deciding the league or anything like that," he added.
The striker went on that "We know Juve and Juve know Inter. I don't think there are going to be any surprises, just two teams who want to win."
"Juventus have the advantage of playing at home in front of their fans, but we have to think about ourselves, and every one of us has to give everything to get a great result," he continued.
"We're all talking among ourselves in the team,"  Dzeko explained, "there are times when one of us says something in particular to another, we talked about what we have to do today on the pitch, but it depends on all of us."