Italian Journalist Gianni Visnadi: "Inter Coach Simone Inzaghi Should Be Defended Even If He Fails To Win Serie A"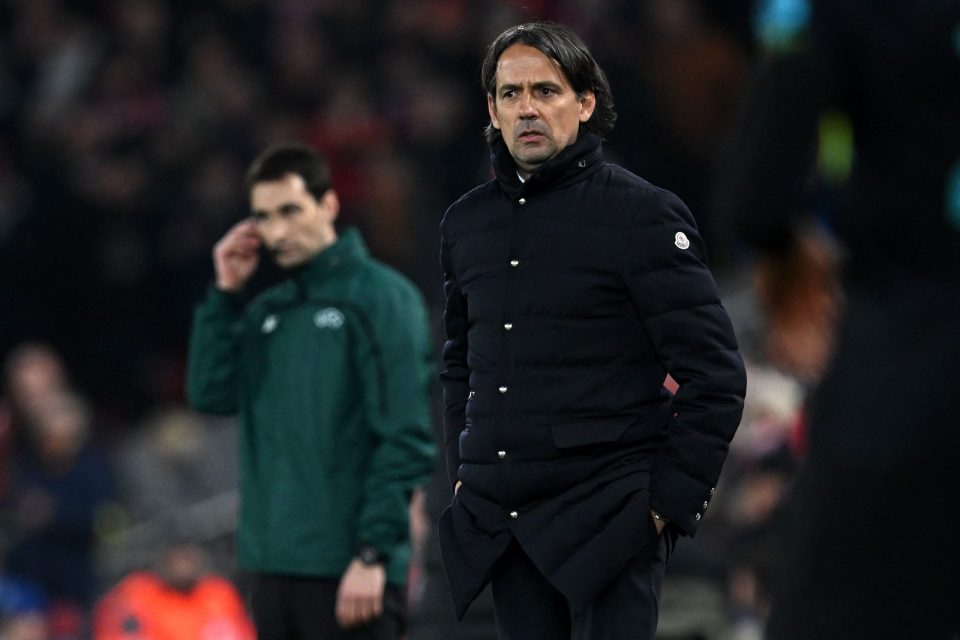 Italian journalist Gianni Visnadi believes that even if this season does not bring Inter the Scudetto, the work of coach Simone Inzaghi should still be commended.
Writing in his column for Italian news outlet Calciomercato.com, Visnadi argued that even though the coach has had his faults this campaign, the balance of his work with the team should not see his position in the balance.
Inzaghi replaced Antonio Conte as head coach at Inter at the start of last season, and while things haven't been smooth sailing for the entire campaign, he has gotten impressive performances from the team considering the circumstances.
Even after enduring their worst two months of form of the season by far, Inter are still well in the Scudetto race, and should they win the title in the end then Inzaghi's issues in recent weeks would be forgiven.
For Visnadi, however, even if the Nerazzurri miss out, the coach should not be criticized too harshly.
Listing the coach's faults, he notes that "Inzaghi fought for Correa in the summer and so far the outcome of the season makes him not only a serious error, but also an expensive one.
Of the team's tactical lack of adaptability he writes that it's "Better to change form, not play with the same system if you don't have the players for it, have the vauntedplan B ready, maybe even switch to a back four."
"These and other are Inzaghi's faults, but how is it possible to forget altogether his merits," he goes on. "Conte, Lukaku and Hakimi departed, Inter seemed in disarray, the fans were depressed, the club was for sale."
"So why assume that he can only have 2 months of Inter left after righting the ship?" he poses.