Inter Could Move Milan Skriniar To Centre Of Back Three If Stefan De Vrij Sold, Italian Media Report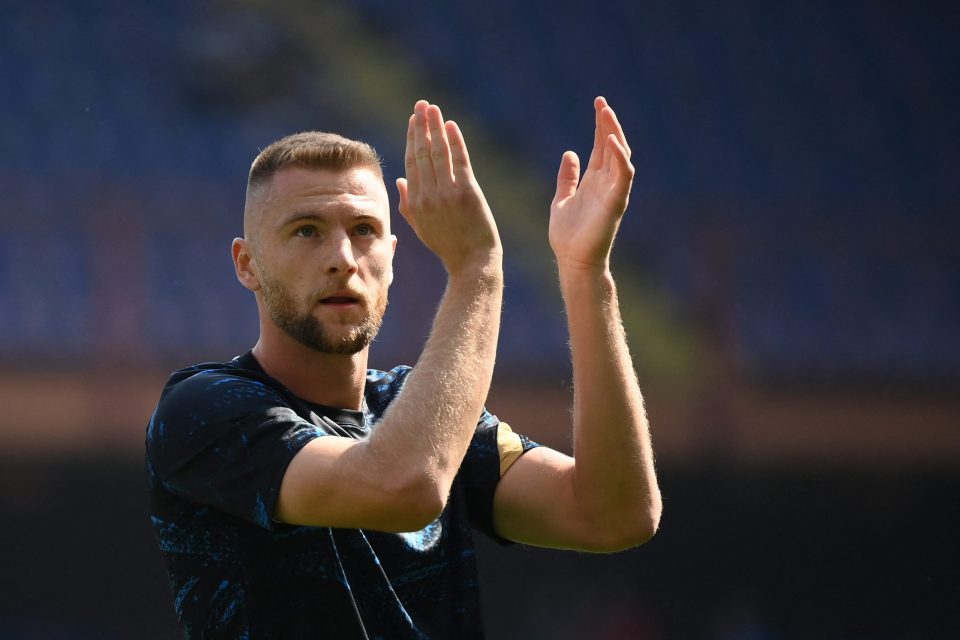 Inter could decide to make Milan Skriniar the direct replacement for Stefan de Vrij should the Dutchman be sold in the summer.
This according to Italian news outlet Gazzetta.it, who report that de Vrij could be cashed in on if an offer of around €25 million arrives, and that the possibility of Skriniar shifting into his position on a permanent basis could give the club flexibility in replacing him.
De Vrij has yet to sign a new contract with Inter past the end of June 2023, and if he does not then it is likely that he will be sold in the summer.
The plan has always been to prioritize a move for Torino's Bremer as the like-for-like replacement for the 30-year-old.
However, Skriniar has proven whenever he has taken up the central spot in the back three that he can ably filly in for de Vrij, and this has led to the club thinking that he could also replace de Vrij, in which case they could instead move for a right-sided player to take Skriniar's place in the defense.