Inter Defender Robin Gosens: "I'm Past The Worst Moment Of My Career, Now I Must Give More Than 100%"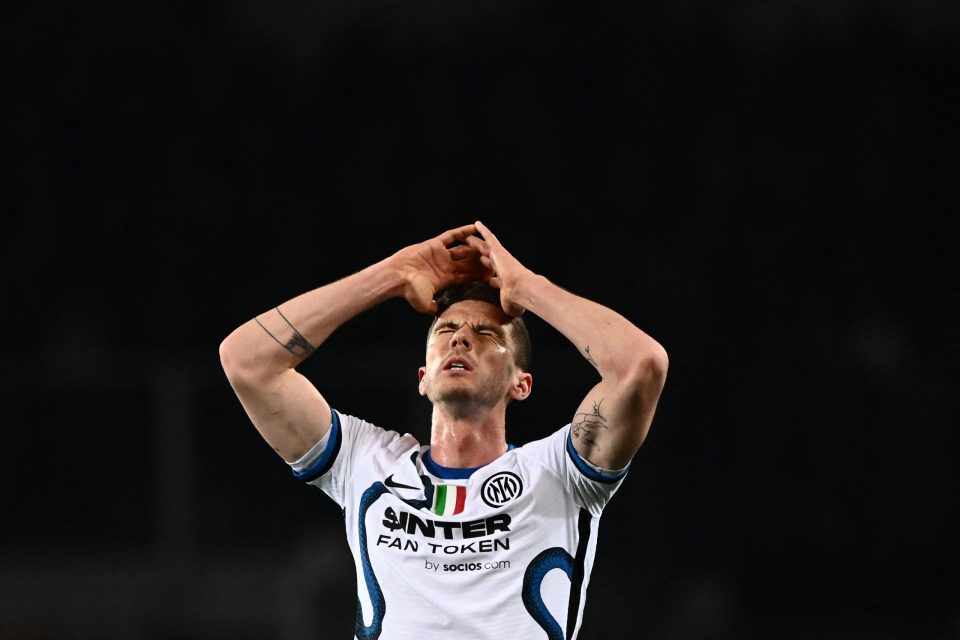 Inter defender Robin Gosens has described his recent injury struggles as the worst moment of his career, according to a report in the Italian media.
Speaking during an interview with fashion website Outpump, the German defender opened up about the injury he suffered whilst still at Atalanta and especially the relapse he had during his recovery.
"The relapse, however, was the worst moment, after two months I was almost ready, I was very close to the first call up, so then I had four or five really difficult days, even at home I didn't want to talk to anyone.
"I'm human. If something you love, just as it's about to materialise, slips out your fingers, it becomes difficult. But with the support of mental training, I tried to overcame this moment and fortunately now it has passed."
Robin Gosens signed for Inter at the end of the January transfer window but at that stage he was still recovering from the hamstring injury that kept him out for the entire first half of the season.
He has since been fit enough to make substitute appearances for Inter but is yet to be given a start by Simone Inzaghi.
Speaking candidly about the challenge of moving to Inter whilst suffering an injury, Robin Gosens explained that he has a mindset that makes him choose the hardest path.
"Only difficult challenges take you to a higher level. If you always and only face easy challenges you never grow as a player, but above all you never grow as a person.
"I have always been grateful for having a mindset that leads me to challenge myself with champions, to choose the most difficult path, so that I can grow. Then it is also true that these career opportunities do not come every year, playing for one of the most important teams in the world."
He then said that it was not easy watching his teammates train and play whilst he was still injured at the beginning.
"I knew that the beginning would not be easy, that I would see my teammates from the outside for a long time, but it was part of the challenge.
"I knew that Ivan Perisic would be a teammate with a lot of quality, but if you know that you always play and you don't have to commit to playing, in my opinion it does not do you much good. Now I don't just have to give 100% to deserve the place, but much more."