Hellas Verona President Maurizio Setti On Inter Match: "They Are The Italian Champions, We Have Nothing To Lose"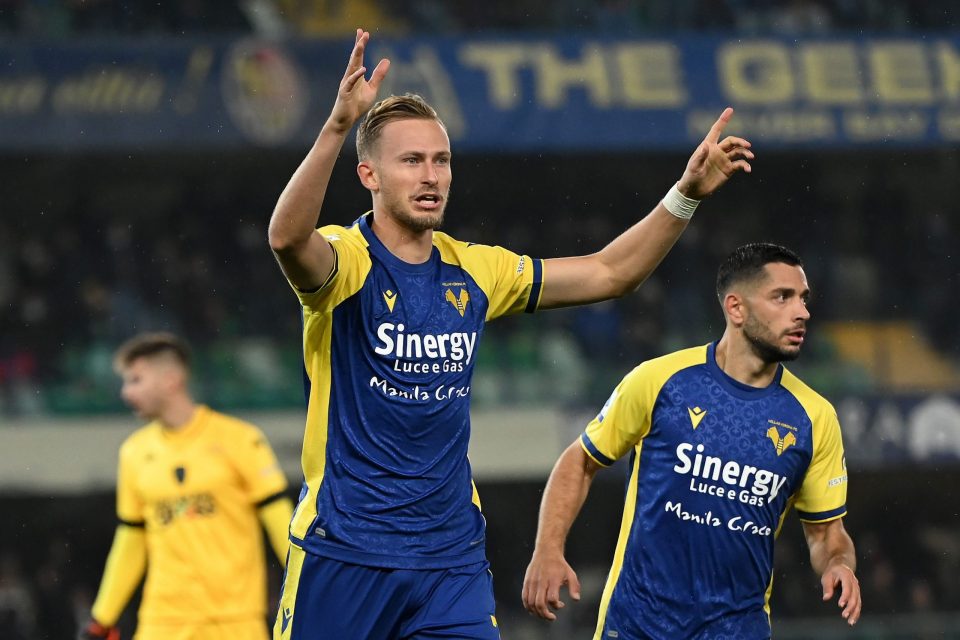 Hellas Verona President Maurizio Setti has said that his team have nothing to lose when they go to San Siro to face Inter on Saturday evening, according to a report in the Italian media today.
Speaking during an interview with La Gazzetta dello Sport today, Maurizio Setti explained that the impetus is on Inter to play well and win the game on Saturday evening rather than on Hellas Verona.
"In the last matches at San Siro we were unlucky, we could have taken some points. We go there with the idea of ​​having an important match. They are the Italian champions and will have a full stadium. We will not tremble, we have nothing to lose."
Hellas Verona have got a terrible statistic to their name which is that they have never won a Serie A game at San Siro, against either Inter or AC Milan.
Maurizio Setti appears not to rate Inter as highly as the other two teams left in the Serie A title race as he feels the Nerazzurri will finish in third place this season.
"In July I said Napoli. For me they are the strongest in the first 13-14 players and this could have been the handicap, but it has limited the many absences during the season.
"Instead there is the surprise and the pleasure of seeing Milan in front. I'm happy for Pioli, who I had in Bologna and whom I like for both human and work characteristics.
"Inter are champions and have the most complete staff. But they have to win them all and already if they lose points with us it gets tough. I see this final order: Napoli, Milan, Inter."
Inter will be hoping to build on their 1-0 victory over Juventus last weekend in Turin.