Ex-Nerazzurri Forward Antonio Cassano: "Inter On Track For Serie A Title Thanks To Rivals' Stumbles"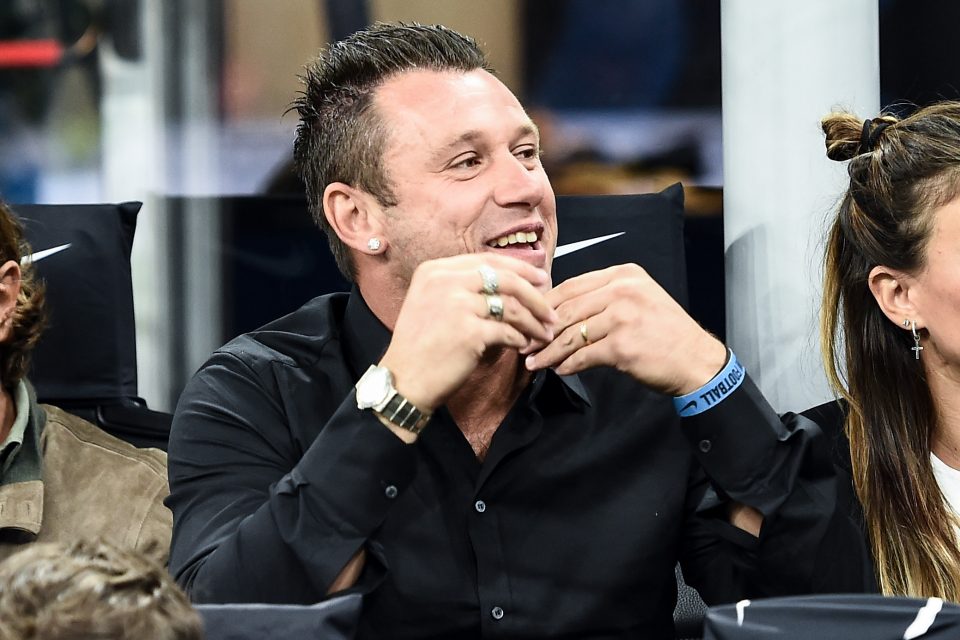 Legendary former Inter, Roma, and Real Madrid forward Antonio Cassano feels that the Nerazzurri are favourites to win the Scudetto thanks in part to the struggles of their main rivals.
Speaking on Christian Vieri's Twitch channel, as reported by FCInterNews, Cassano gave the view that Inter are in control of their destiny thanks to the slip-ups by AC Milan and Napoli rather than their own merits.
Inter have managed to get themselves back into a very strong position in the Serie A title race by winning their last two matches in the competition, against Juventus away and then Hellas Verona at the San Siro.
However, this has also been the result of points being dropped by the Rossoneri and the Partenopei over the period.
For Cassano, it is important not to overlook that the Nerazzurri have been let back into the race by their main rivals after having potentially done significant damage to their title hopes with their form in February and March.
"Now that the others are stumbling, they've gotten back on track," he said. "In Turin they could have easily lost. And they're not yet top of the table, they still have to win in Bologna."
"Against Verona they played a great match and are now in control of their own destiny," he continued, "I must repeat, because of the results from their rivals."
"Excluding the Champions League matches and against Salernitana, in the other matches they've played very badly in the past two months up until Saturday," Cassano said.
The former forward also gave his thoughts on how Inter won the title last season, stating that "They were fortunate in that they put Eriksen in during their clash with Lazio in February 2021."
"Then Conte undoubtedly did a good job, I say even if I don't like his football for my own taste," he added, "now he's doing an incredible job at Tottenham."