Official – Referee Fabio Maresca To Be In Charge Of Inter's Serie A Clash With Spezia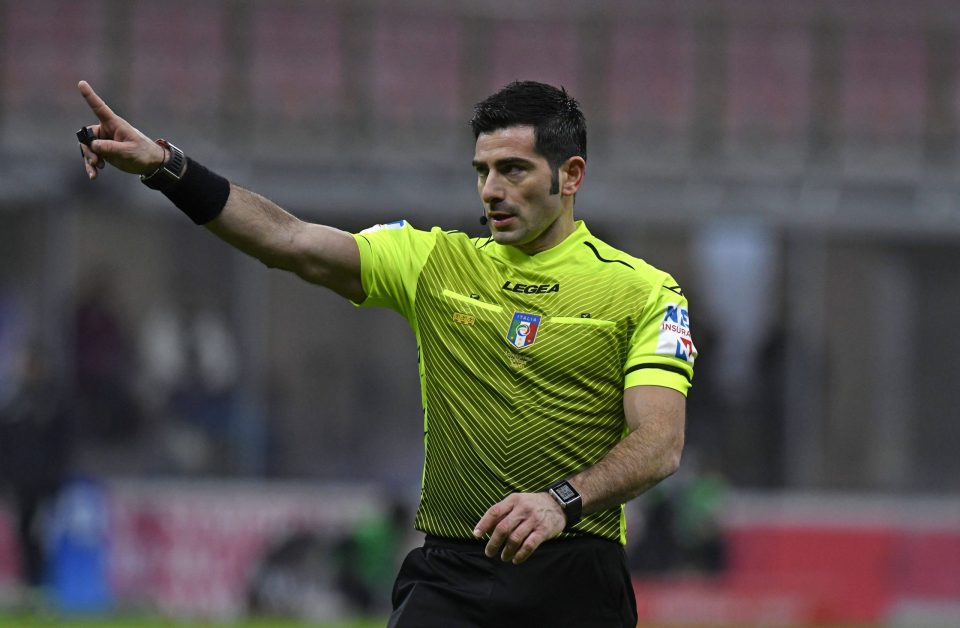 Referee Fabio Maresca has been appointed to be in charge of Inter's Serie A clash away to Spezia on Friday evening.
This is confirmed in a post on the Nerazzurri's official site, which also names the rest of the officiating crew that will be in charge of the clash in Liguria.
Giovanni Baccini and Domingo Lombardi will be the two officials assisting Maresca in his duties, while the role of fourth official will be filled by Davide Ghersini.
In the VAR booth, Luca Banti will oversee the match to ensure that any major errors made by the on-pitch officials are corrected, while Alessandro Costanzo will assist him in his duties.
The Nerazzurri will be hoping that the focus stays on the action on the pitch and not on any refereeing controversies as they go in search of three more important points in their pursuit of a second Scudetto in a row.