Inter Defender Milan Skriniar: "I Have Work To Do To Reach The Level Of A Champion Like Walter Samuel"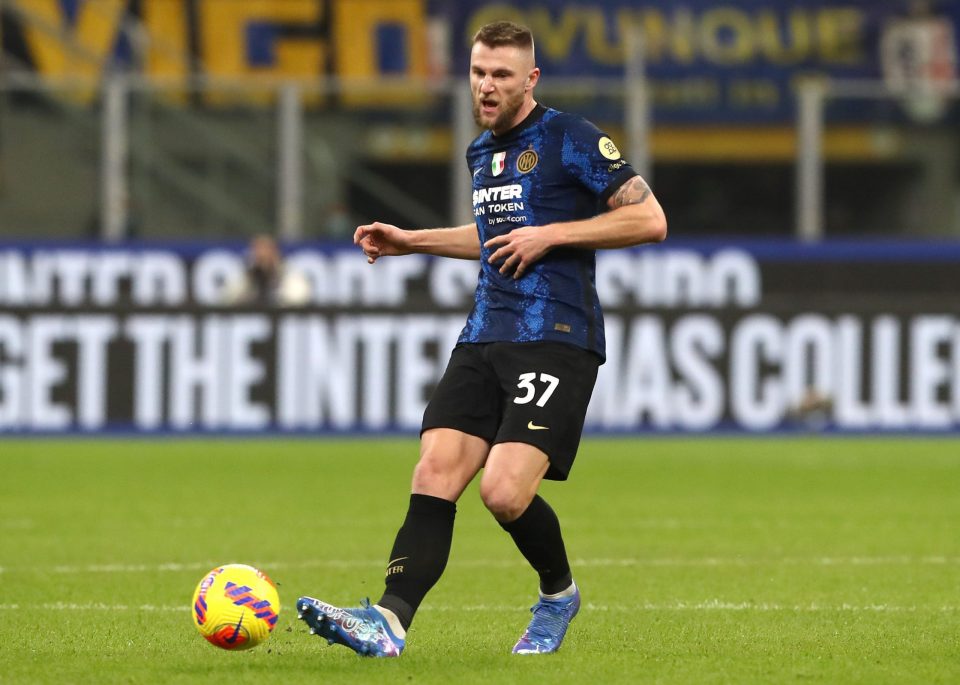 Inter defender Milan Skriniar has said that he still has work to do if he is to reach the level of former Inter defender Walter Samuel, according to a report in the Italian broadcast media.
Speaking during an interview with Sky Sport after the 3-1 win over Spezia, via FCInternews, Milan Skriniar spoke about his development in the team and the work he still needs to do to carry on improving.
"I think I still have to work to reach the levels of champions like Samuel, but I'm on the right path. I don't want to give up an inch, neither I nor Inter, we want to continue like this."
Walter Samuel made 169 appearances for Inter during his lengthy spell at the club. He was part of the treble-winning team under Jose Mourinho.
Inter have now won their last three matches in Serie A and Milan Skriniar stressed that they have to keep playing like this for the rest of the season.
"We have to go on like this. We lost a bit in the final minutes but we did well. The goal must be to win all the games."
When asked what happened to make Inter fall into such a bad run of form in 2022, Milan Skriniar said that the team had the wrong attitude in some games.
"In my opinion we have the wrong attitude in the games, we did not understand them well. In football, you know, when you make a mistake, everything turns bad. But we had the strength to get back up. Now it is important not to give up, we had a small blackout but it was important to react."