Inter Midfielder Marcelo Brozovic: "We Are Strong, We Have To Win Them All Now"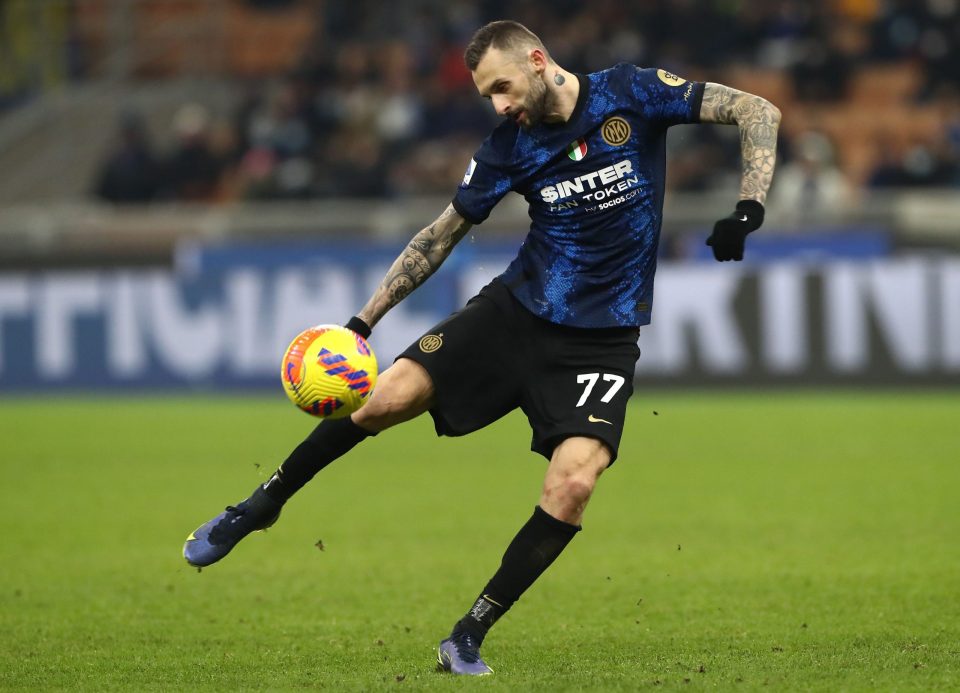 Inter midfielder Marcelo Brozovic says that Inter need to win all their remaining games but they are feeling strong again now, according to a report in the Italian broadcast media.
Speaking after the match against Spezia to DAZN, via FCInternews, the Croatian midfielder explained that whilst Inter did suffer a little bit during the 3-1 win over Spezia, he never felt like the game was turning in there favour.
"It never seemed to me that the game went to Spezia's side, not even after their goal. We suffered a few minutes, but the game has always been in our hands. We are strong, you have to win them all and that's it."
Inter had a 1-0 lead at half time thanks to a strike from Marcelo Brozovic and then Lautaro Martinez made it 2-0 in the second half.
Spezia pulled one back late on through Giulio Maggiore but Alexis Sanchez made sure the points headed back to Milan with a low finish in stoppage time.
Marcelo Brozovic was clearly very happy with what was Inter's third successive victory but he stressed that they should not have conceded the late goal that put them under some pressure.
"Today it was a very important win, we are all happy and now we have to continue like this. But it cannot happen that we concede a goal like this, we must always stay focused."