Ex-Inter Striker Adriano: "I Still Carry The Chants From The Curva Nord With Me"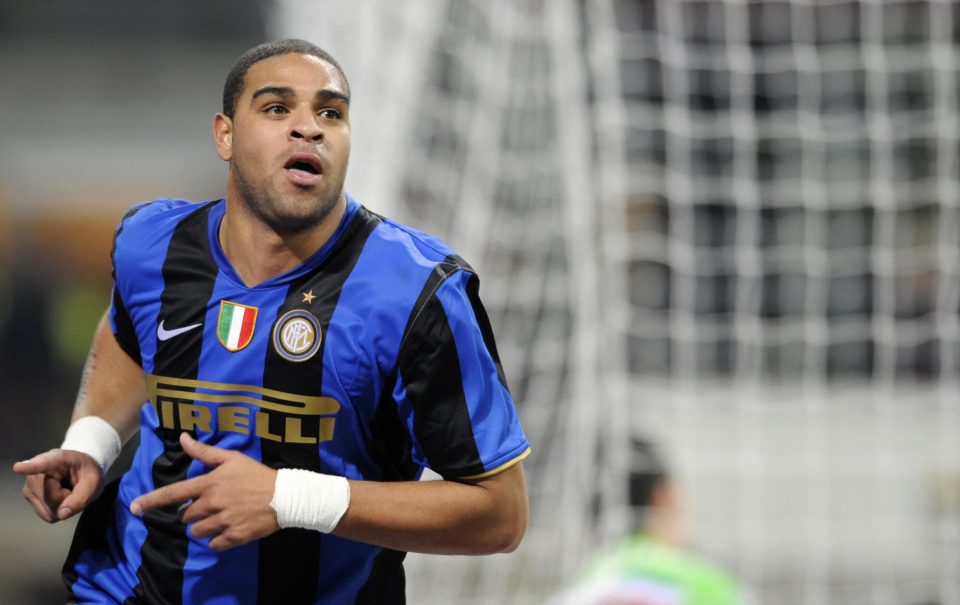 It's been some time since Brazilian striker Adriano played for Inter, but he can still recall the chants of support that he received from Nerazzurri fans vividly.
Speaking in the matchday program for tomorrow evening's Coppa Italia clash with AC Milan, as reported by FCInterNews, Adriano looked back on his most powerful memories from his time with Inter.
Adriano departed from the Nerazzurri in 2009, but during his time with the club he was a key player to several Scudetto wins, and also was the protagonist of a number of great derby memories.
The Brazilian experienced the passionate support of the Nerazzurri faithful throughout his time at the club and it left a big impression on him, which is something that has continued to stick with him even well over a decade after leaving.
"But what I still carry with me today, the thing that still gives me goosebumps is that chant," he recalled,"'What confusion, maybe because we support, a player who throws bombs.'"
"The Inter fans have always made me feel special," he went on.
On his winning goal in a 3-2 triumph over the Rossoneri during the 2005-06 season, the former striker reflected that "I can't describe that feeling, which was amplified for me especially because it was in an Inter shirt."
"That day I waved it, the Nerazzurri shirt," he went on, "it was me, Adriano, us, Inter."