Inter Wingback Denzel Dumfries: "We Turned It Around From Juventus Game & Onwards"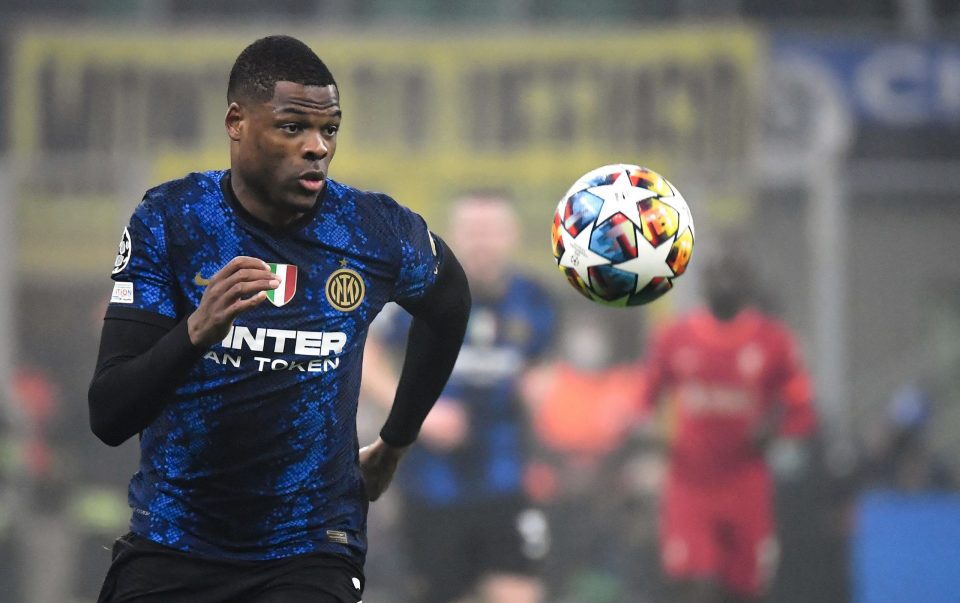 Inter wingback Denzel Dumfries feels that the victory over Juventus in Serie A two weeks ago was crucial to the Nerazzurri's return to form.
Speaking to InterTV ahead of the team's Coppa Italia semi-final second leg second leg against AC Milan, the Dutchman identified the win over the Bianconeri as a key moment for galvanizing the team.
Inter went into their clash away to Juventus knowing that the match was virtually must-win if they wanted to keep their title hopes alive.
The Bianconeri at the Allianz Stadium was about as difficult an opponent as Inter could have faced in such a crucial juncture, and so it proved as Inter were forced back for much of the match.
However, a gritty defensive display and a penalty late in the first half for the game's only goal showed that Inter have other ways to win than they had shown previously this season, and looks to have given them a new spark of confidence.
"The team has reacted very well in the last few games," Dumfries said, "since the match against Juventus we've show a new spirit, which has been important."
"After that match we turned a corner," he went on, "we're very happy with the current moment we're in."
Of this evening's clash with Milan, the Dutchman said that "Tonight will be a very special match, it will be important to win and that's exactly what we're focused on."
Dumfries also reflected on his settling-in this season, stating that "I'm very happy at Inter, obviously at the beginning it took a while to understand the new atmosphere."
"I'm ready for this final push, I'm really happy to be here," he added.