Nerazzurri Treble Hero Diego Milito: "Inter Have Turned A Corner & Now Have Advantage Over AC Milan"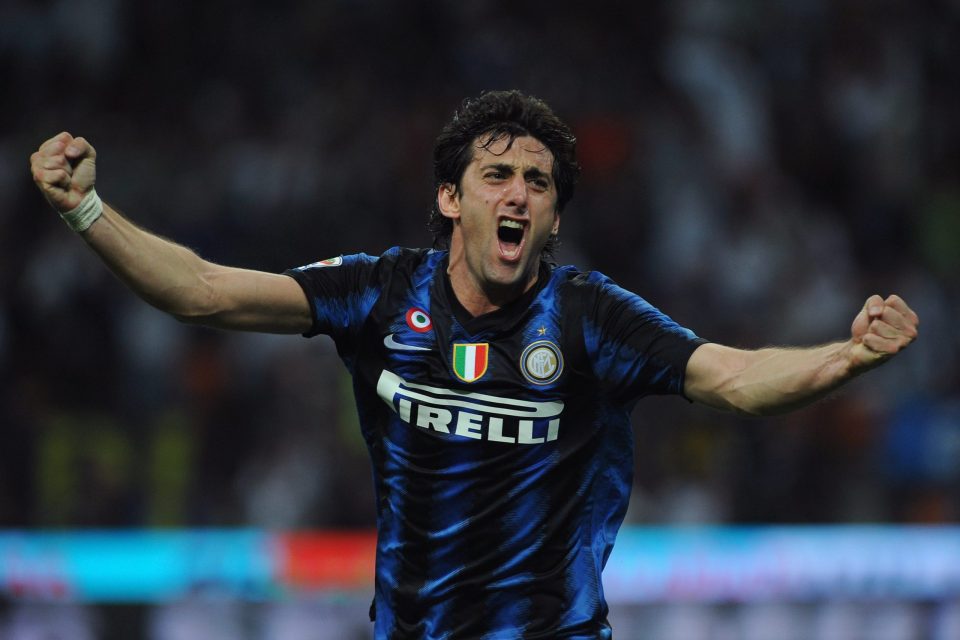 Legendary former Inter striker Diego Milito believes that his old side are back in their best form and have the edge over their city rivals AC Milan for the Serie A title and the Coppa Italia.
Speaking to Milan-based newspaper Gazzetta dello Sport in an interview published in today's print edition, Milito highlighted the Nerazzurri's experience winning the Scudetto last season as something which could be decisive for their mentality.
The Nerazzurri had fallen behind their city rivals in the Serie A table, in addition to having looked far from their best in the first leg of the Coppa Italia semi-final in which the Rossoneri dictated the tempo and looked more aggressive.
However, as Milito points out, now it is Inter who seem to have a greater boost of energy and especially confidence and self-belief.
The Argentine highlighted the significance of this evening's Coppa Italia clash with the Rossoneri, stating that "The derby always leaves something with you, positive or negative."
"We all saw what Inter went through after the defeat in February," he went on. "It will be this important again."
Of the Nerazzurri's form he stated that "They've resumed his march, the bad period is behind them, the match with Juve marked a turning point, the subsequent matches have prove this."
As to how he would explain the dip in form prior to this return, Milito suggested that "I'll explain it as because of the Champions League – matches in Europe always use up a considerable amount of mental energy."
"Inter played a leading role," he continued, "they played for the qualification against Liverpool, then started to have difficulties, a kind of psychological backlash."
And on what he thinks the decisive aspect will be in the final push of the season, the former striker named "Concentration, on everything."
"You can't think of being physically at your best at the end of the season," he added, "the matches are decided by the details, by the individual episodes."
"And then, individually, every single player must keep himself in good condition physically," he continued. "I think that in this phase Inter can have an advantage over Milan – the fact that they won last season."
Regarding striker Lautaro Martinez, Milito said that "He must remain calm, it's too important a period for him and for the club."
"I have not changed my mind about him," he added. "I continue to think of him as an extraordinary player."
"Does Simeone want him?" Milito continued. "Not only Diego, many are looking to sign him."
"But from what I understand, every time I talk to him, I know that he's very happy in Milan and isn't thinking about anything else," he said of the striker.