Inter Wingback Robin Gosens: "Not The Most Beautiful Goal I've Scored But The Most Important"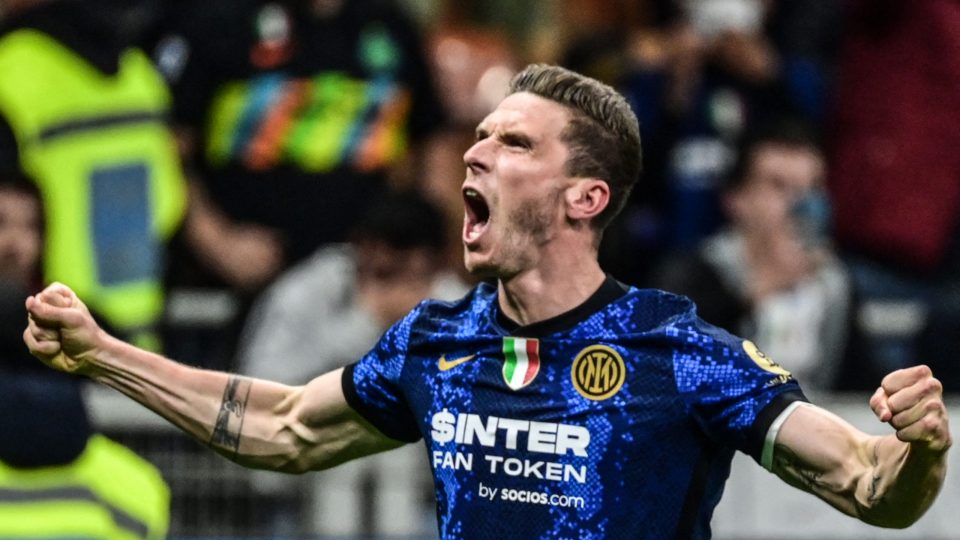 Inter wingback Robin Gosens is very pleased to be off the mark in front of goal for the Nerazzurri after scoring the team's third in a 3-0 win against AC Milan in the Coppa Italia.
Speaking to Italian broadcaster SportMediaset, the German expressed his happiness at reaching the Coppa Italia final with the team that he joined in January and hoped for more success to come.
Gosens has yet to show anything like his full range of abilities since joining Inter from Atalanta during the closing stages of the January transfer window.
The 27-year-old had been carrying a long-term injury which ruled out of his first month as a Nerazzurri player, whilst he has found it hard to displace Ivan Perisic from the start since them given the Croat's imperious form.
However, Gosens has enjoyed some excellent moments as a substitute already, including an assist against Salernitana, and none moreso than to put his team out of sight late in the second hand of a massive Milan derby.
"It wasn't my best goal, but it was certainly my most important," he said. "Brozovic's assist was nice, and I always make those runs. I'm very happy."
"We're very happy," he went on, "it was a final we really wanted to reach and it was deserved based on what we saw on the pitch."
On the similarity of his run and finish to many of his goals for Atalanta, the German suggested that "I think that I'm very hard to mark when I make that run to the far post at speed. I always try for it."
Moving on to the team's Serie A title pursuit, he said that "We're having an excellent season in the league, after a difficult month and a half we picked ourselves back up and are playing well."
"We have six finals left to go," he added, "we hope to win them all to be certain of becoming Italian champions."
On what has made the biggest impression on him since joining Inter, Gosens said "The club in general. They're one of the strongest teams in the world, for me this is an important challenge."
"There are players of the highest level," he added, "even Perisic who is my competitor for the role is having an extraordinary season. For me it's a very important challenge, I'm happy to be here."