Inter CEO Beppe Marotta: "Not True We Snubbed Roma Coach Josè Mourinho For Antonio Conte In 2019"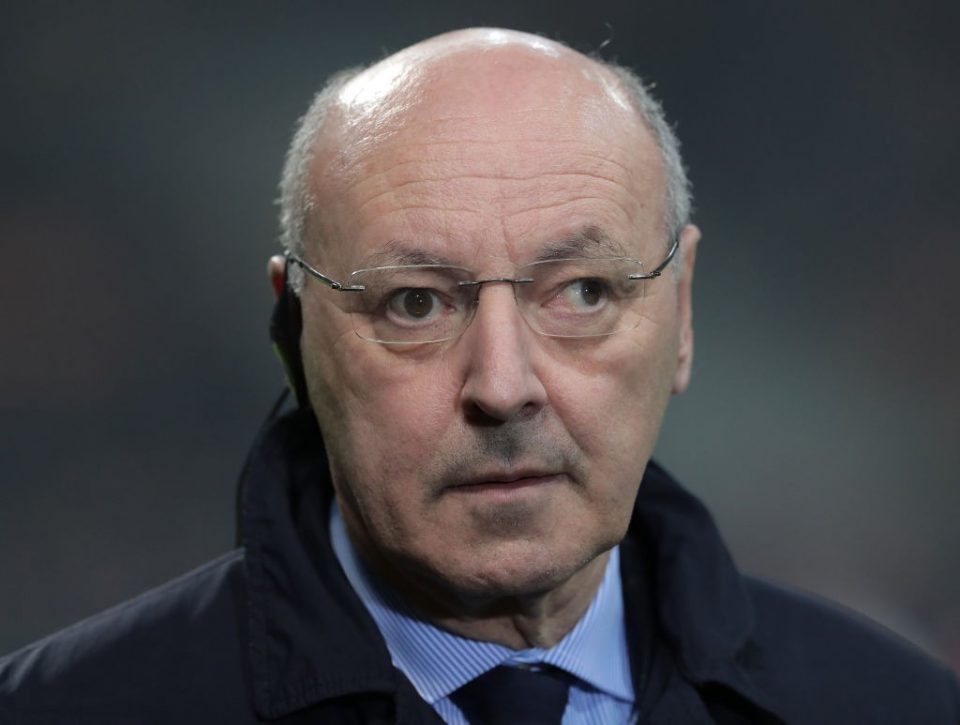 Inter CEO Beppe Marotta has firmly denied rumours that the Nerazzurri rejected the possibility of a return for Jose Mourinho during the summer of 2019.
Speaking to Italian broadcaster DAZN ahead of his team's Serie A clash with Mourinho's current team Roma, Marotta addressed the reports that the Portuguese had wanted to re-join Inter in the summer when Antonio Conte was hired but was turned down.
Inter meet a former coach in the form of Mourinho, with the Portuguese having led the team to two highly successful seasons including a European treble in spite of having only two years in charge.
There had been some rumours that Mourinho had been hoping to make a return to Inter to replace Luciano Spalletti during the summer of 2019, having been sacked by Manchester United the previous season, but was snubbed in favour of Conte.
According to Marotta, however, the club's choice had nothing to do with feeling Mourinho was a bad option and that they were only thinking about their preferred choice in Conte.
"That's not true, we clearly chose Conte," he said. "And besides, Mourinho was already at a club."
"Our choice was shown to be right by the results," he added, "but clearly this does not mean diminishing Mourinho – these are two exemplary professionals.|
On sending the right message at a crucial stage in the season, Marotta said that "Communication is a weapon to send messages, both internally and externally."
He said that "Outwardly we send the message that we need to while inwardly we face the facts. If you want to achieve goals, pressure is a positive."
"There are 18 points left to play for and that's not a small amount," the executive continued. "We have to strive to take the maximum, but we come up against fierce opposition."
"We want to win, obviously," he went on, "starting today. And let's not forget the Coppa Italia final. We must all do our best to manage this situation."
"We're talking about a strong squad," he said of his team, "which has grown over time."
"Almost all of these players have worn this shirt for a few years and have grown  in terms of winning mentality above all," he added. "You play for a prestigious shirt, and having to fight to win must be a positive motivation."