Inter Striker Lautaro Martinez One Goal Away From Personal Best 21 Goals In A Single Season, Italian Media Highlight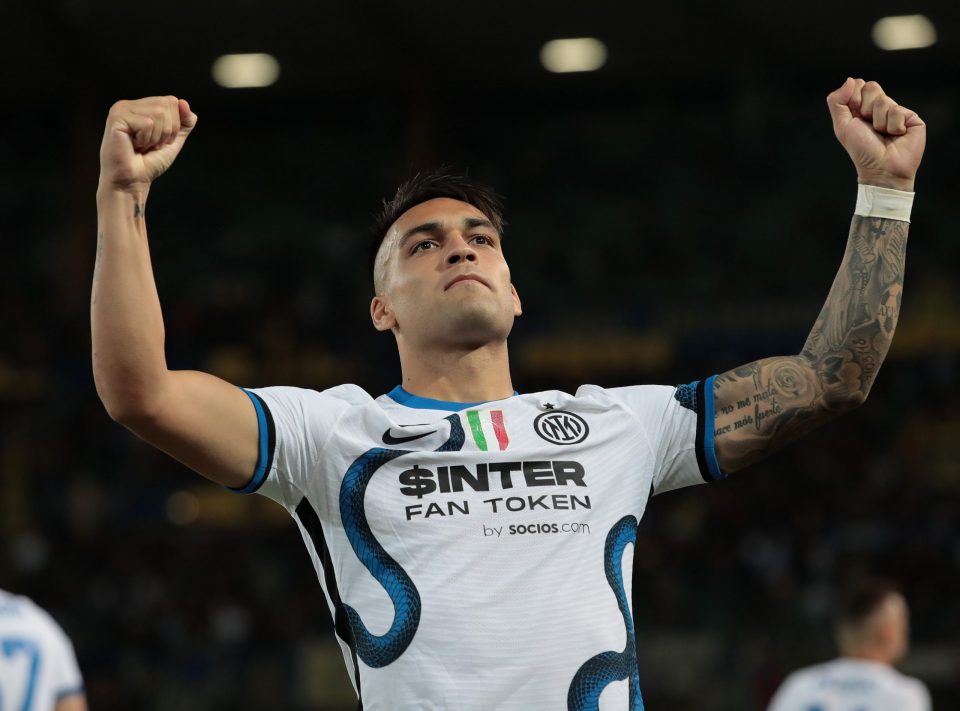 Inter striker Lautaro Martinez is close to reaching his career best of 21 goals across all competitions in a single season after his recent spate of goals.
This is highlighted in today's print edition of Milan-based newspaper Gazzetta dello Sport, who note that the Argentine moved onto twenty goals for the season with his strike against Roma and that breaking his personal record is in view.
Martinez scored twenty goals during the 2019-20 season, laying down a marker which he did not quite reach last time around but is not one goal away from hitting this time around.
The 24-year-old has had some barren spells in front of goal but also has enjoyed some very fruitful periods of form, not least the last three matches in which he has scored against Spezia, gotten a brace against AC Milan, and now scored against Roma.
The Argentine could very soon equal his personal best for a single season, and from there begin to think about spreading his wings and setting a new benchmark.