Empoli President Fabrizio Corsi: "Inter CEO Beppe Marotta Complimented Us For How We've Developed Andrea Pinamonti"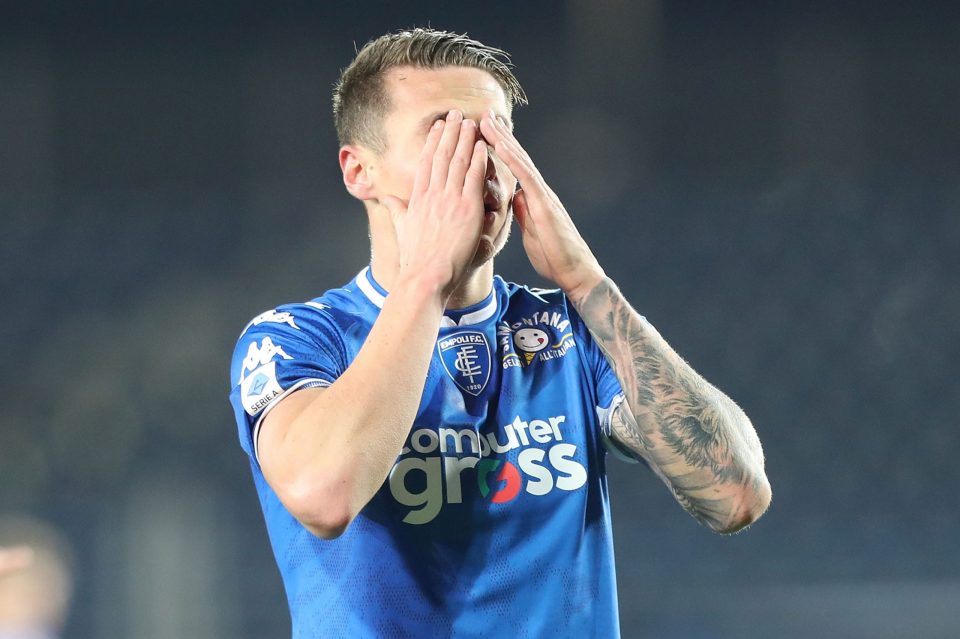 Empoli President Fabrizio Corsi has explained that Inter are happy with how his team have allowed striker Andrea Pinamonti to flourish this season.
Speaking to to Italian broadcaster RAI Radio, Corsi explained that Nerazzurri CEO Beppe Marotta spoke to him yesterday and complimented him on the development of the 22-year-old striker over the campaign.
Pinamonti joined newly-promoted Empoli on loan at the start of the season in search of regular playing time, having featured very little last season with the Nerazzurri.
The move has been a very good fit for the young striker, and for his club, as he has now scored twelve goals for the Tuscans including a match-winning brace against Napoli yesterday.
Marotta related that Inter are happy to see how the loan spell has gone for Pinamonti and how the striker has developed as a player within the senior game, according to Corsi.
"Yesterday Marotta complimented us, he told us 'great job with Pinamonti,'" he said. "We hope that the best option will be considered for him, that's what interests me most."
"He's always had qualities, this season he has found consistency but still has room to grow because he's a 22-year-old boy," he added.
"For us this is essential since we buy prospects from other teams and we focus on what can be improved," he added. "I believe that Andrea can become a top-level player."