Ex-Inter Defender Felipe: "Being At Inter Was A Fantastic Period, Brozovic Surprised Everyone"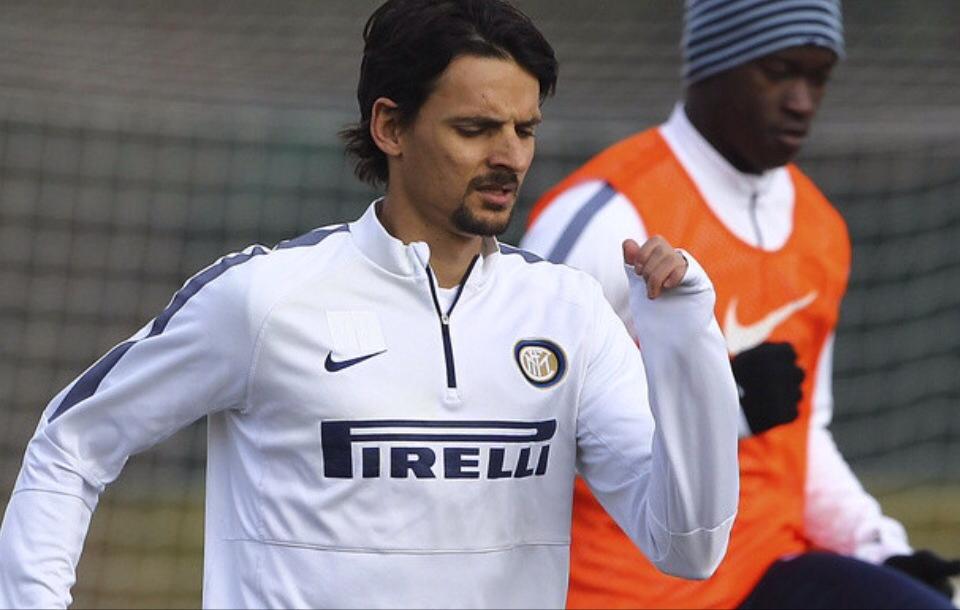 Former Inter defender Felipe has said that his period at Inter was fantastic and Marcelo Brozovic surprised everyone when he joined the club, according to a report in the Italian media.
Speaking during an interview with La Gazzetta dello Sport, Felipe explained the way that he ended up signing for the club under rather unusual circumstances that involved a former Inter player.
"I had recently terminated my contract with Parma and the Nerazzurri were short of men in the backline. Caterina, my wife, suggested that I ask Antonio Cassano, my partner in the first part of the season, to help out. He was immediately available and told me to let him do it. Twenty-four hours later, my agent told me I had to move to Milan."
Antonio Cassano already had a relationship with Felipe and he was he who orchestrated the move to Inter. It was in 2015 and sporting director Piero Ausilio was keen to sign a defender who had been released from another club and didn't require a transfer fee.
The former striker reportedly said to Piero Ausilio: "I saw that you have some problems in defence, can I give you some advice? I'm sure a friend of mine would give you a hand."
Felipe describes his time at Inter as a fantastic period which he shared with some excellent players of all ages.
"It was a fantastic period, in which I shared the locker room with promising young players of the calibre of Kovacic, Icardi and Shaqiri. In the team there were many quality players such as Hernanes, Guarin, Palacio and Vidic. The team did not close the season in the best way but seeing the structures and the staff of a top club was wonderful."
He was there when Marcelo Brozovic joined the club and he says that the Croatian surprised everyone with his physicality.
"The players, taken individually, had a lot of quality, but to build a cycle you need time. The first few weeks I trained alone with Brozovic, who arrived at Milan during the winter transfer window. It was clear that he was going to be very strong, he amazed everyone physically.
"He didn't seem to feel the fatigue, plus he had the personality to always go and get the ball. It was a matter of time: as soon as he learned to act as a playmaker, everyone discovered his extraordinary value."
One player that Felipe knows well that Inter are being linked with is Atletico Madrid's Rodrigo De Paul. Felipe thinks he is a great player who could help Inter a lot.
"Rodrigo is a great player, I played with him in his first year in Italy and he grew incredibly. He arrived in Udine as an outside forward, then they tried to deploy him as a centre midfielder: I wasn't convinced by that solution, but in the end I had to change my mind.
"He has adapted to the role perfectly, he knows how to take the initiative, he likes to be at the centre of the game. He's good one-on-one, his career shows how strong he is in the goal.
"Whoever buys him is making a bargain, but beware: he'd do very well in place of Barella and Calhanoglu, but as a deputy to Brozovic he'd be distorted."