Lautaro Martinez's Agent: "Media Keeps Claiming He Could Leave But He's Only Thinking About Inter"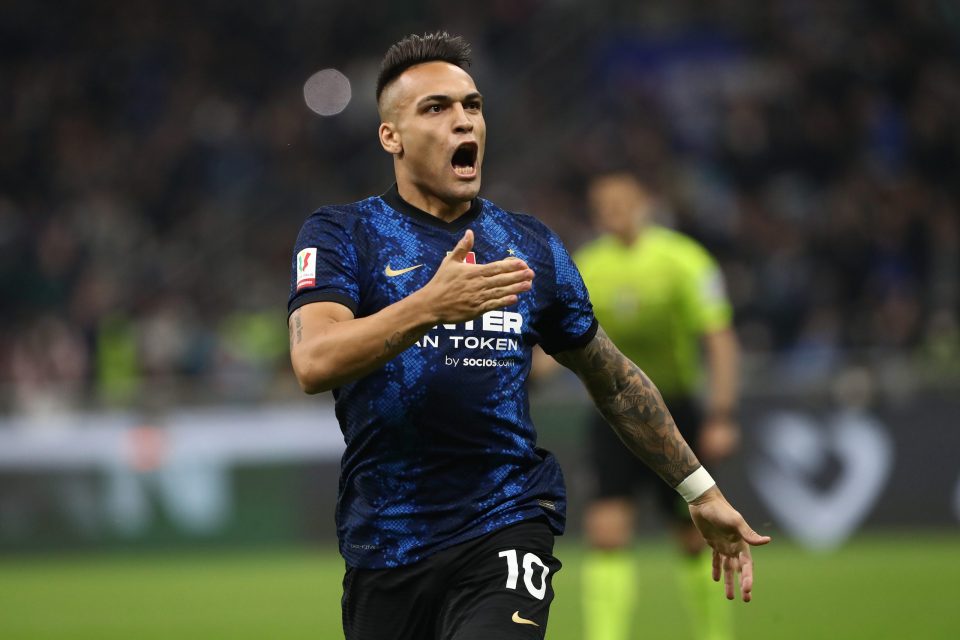 Inter striker Lautaro Martinez's agent has spoken out about transfer rumours linking him with a summer and emphasized that he's only interested in staying at the Nerazzurri.
Speaking to Argentine broadcaster Radio Colonia, Martinez's agent Alejandro Camano reaffirmed that the 24-year-old is committed to the Nerazzurri despite transfer rumours to the contrary.
Martinez has been reported to be a target for a number of major clubs particularly in La Liga and the Premier League, while some reports have emerged suggesting that he could be offloaded in the summer to bring a big transfer fee in to the Nerazzurri.
However, nothing concrete has yet come of these links, and Camano was keen to emphasize that the Argentine is totally happy at the Nerazzurri.
"Sometimes things get published in the media about a transfer for him, but Lautaro is only thinking about Inter, and making the Nerazzurri fans," the agent explained.
"He wants to become champion [of Serie A]," he continued, "and work in view of the World Cup in Qatar."
Camano added that "We're not thinking about a transfer, he's at Inter, he's happy, the city is wonderful. We're focused on Inter and then on the World Cup."
He gave the view that "Lautaro is growing as a footballer, let's not forget that we're talking about a 24-year-old player."
"He's already consolidating himself as one of the top-level forwards at the international level, he's part of the emerging generation of forwards like Lautaro who are emerging to replace players like Ronaldo and Benzema who are over 35," he added.
"Lauti will give us a lot of joy over the next few years," Camano went on, "wherever he goes he will be a key player."
"He comes from a top side in the form of Racing, he's suffered, he got used to the fact that the football is not always easy," he added. "Now he will be successful everywhere he goes."
Camano also spoke about a former Inter player in the form of Achraf Hakimi, who made the move to the French capital from the Nerazzurri last summer.
"Hakimi is a PSG player," he said, "he's happy, he still has four years on his contract. He is young and wants to continue playing, and to grow there."