Empoli Sporting Director Pietro Accardi On Inter Owned Andrea Pinamonti: "Grown A Lot Here"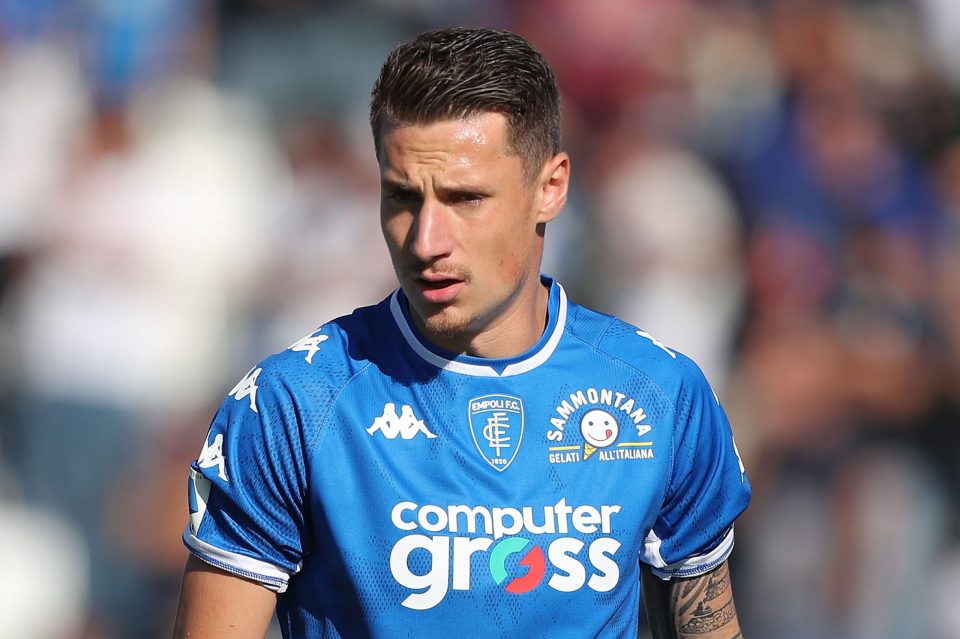 Empoli Sporting Director Pietro Accardi feels that Andrea Pinamonti has grown significantly and established himself as a top young striker since joining on loan last summer.
Speaking to Italian news outlet TuttoMercatoWeb, the Tuscan club's Sporting Director praised the young Inter-owned striker for the progress he's made since the beginning of the season.
Pinamonti is Empoli's top scorer this season, with twelve goals scored so far this season for the Tuscans, and he has taken significant strides forward this season in his overall development.
After having been a bit-part player at Inter last campaign, the 22-year-old has found a regular starting spot since joining the newly-promoted side on loan.
The club's Sporting Director Accardi is impressed with the development that has been seen from Pinamonti, and feels that he's made significant strides forward in terms of his development within the senior game in Tuscany.
"Pinamonti has done an excellent job," he said, "he's done well, he's scored twelve goals and I hope he'll score more."
"I think he's suited us as well we have him," he added,. "He's grown a lot here, he has completed his game, he's a very serious young man."
"In my opinion he'll keep growing," Accardi added of Pinamonti, "he has great prospects and must not stop."