Italian Media Highlight Individual Duel Between Inter's Nicolo Barella & AC Milan's Sandro Tonali For Serie A Title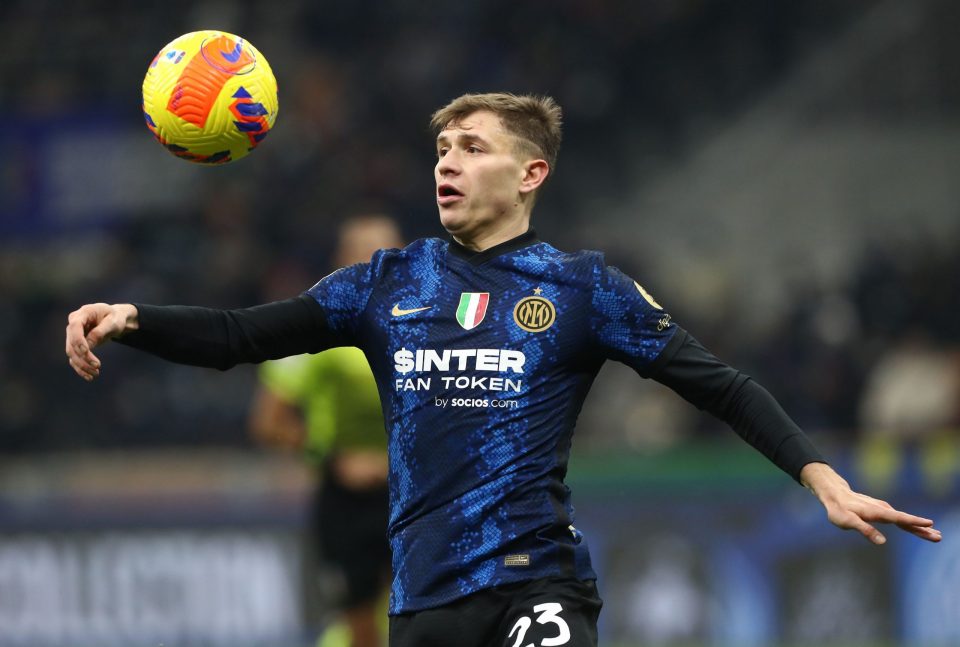 Inter midfielder Nicolo Barella and his Rossoneri counterpart Sandro Tonali are each vying for a Scudetto crown to add to their reputation as two of Italy's top young midfielders.
This according to today's print edition of Milan-based newspaper Corriere della Sera, who highlight the individual duel between the two young midfielders to lead their team to the title.
Barella has already established himself as an important player in the Italian national team setup, playing a key role in last summer's triumph at the Euros, while Tonali looks to be emerging into his role with the Azzurri despite not quite having broken through.
The two midfielders have been battling for the Serie A title on opposite sides of the Milan derby all season, and in the remaining three matches of the season one will lift the Scudetto.
Barella has already done so last year, whilst Tonali is aiming for his first league title, but both young players look set for more important campaigns in Serie A and with the Italian national team for years to come.