Ex-Inter Striker Samuel Eto'o: "Nobody Gave Inter A Chance In The Champions League But Mourinho Made A Team Of Warriors"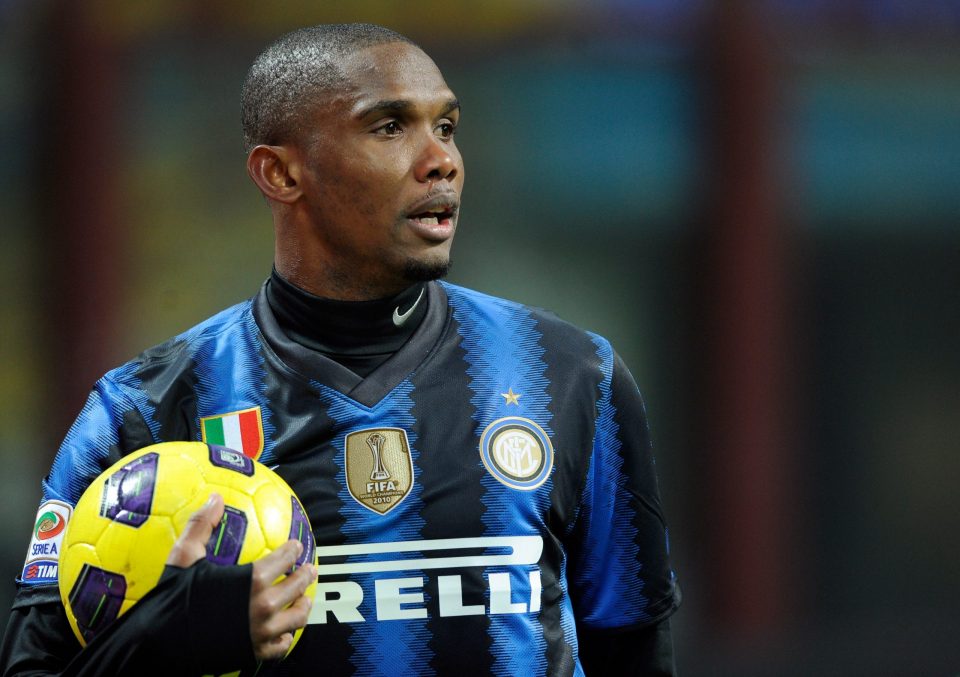 Former Inter striker Samuel Eto'o has said that no one gave Inter a chance in the Champions League in 2010, according to a report in the Italian media today.
Speaking during a press conference for the Integration of Heroes Match that will be held at the Stadio Giuseppe Meazza on May 23, via FCInternews, Samuel Eto'o talked about Inter's last Champions League triumph.
He was discussing the charitable initiative when he used the 2010 Champions League final triumph over Bayern Munich as an example.
"I always take the example of Inter, nobody gave us a chance in the Champions League but Jose Mourinho put together a team of warriors and with this idea I want to arrive at the World Cup with a different mentality."
Samuel Eto'o grew up in Cameroon and made his way to Europe very young so that he could try and launch his football career.
This is what has led him to lead charitable endeavours following the end of his playing career. He feels he has a responsibility towards society.
"I don't see myself as a politician. I've always said that I'm privileged because football has no limits, it goes beyond politics. I don't intend to stop, I want to go beyond politics. In politics, for interests, what is white today is black tomorrow.
"As a child, I had no idea of the differences between black and white. On my continent I had only seen one thing, when I arrived in Europe I was shocked. When I grew up I was black, but with money, so I was seen as white. It was easier.
"Now I ask myself what responsibility I have in this society. You have to find a way to talk, the best way for a footballer to do that is on a football pitch. Children will come to see the stars play, but they will see that there is a reason that goes beyond winning a game."
Samuel Eto'o ended the conference by talking about how his experience of Italy was different to what he had been warned about.
"Everyone told me not to come to Italy because it was a racist country and instead I found one of the least racist countries. We must continue to fight, but this is what I saw."