Ex-Serie A Referee Luca Marelli: "Inter's Barella Exaggerated Fall But Should've Had Clear Penalty When Fouled By Empoli's Bandinelli"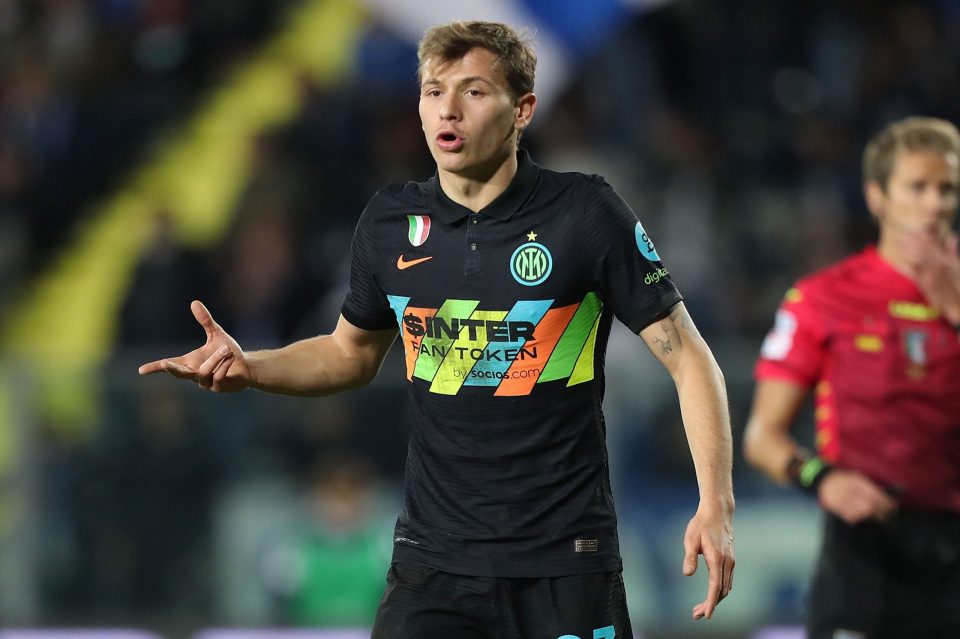 Former Serie A referee Luca Marelli has said that Nicolo Barella's penalty claim was exaggerated but it should have been awarded, according to a report in the Italian broadcast media.
Speaking to DAZN after Inter's 4-2 victory over Empoli, via FCInter1908, Luca Marelli explained that Filippo Bandinelli's push in Nicolo Barella's back should have been awarded as a penalty to the Nerazzurri.
"Var cannot intervene but Bandinelli's hands are very evident on Barella. Barella then exaggerates but this is a penalty kick that should have been awarded on the field. Var couldn't intervene because Manganiello saw perfectly and he assessed it."
When the arms made contact with the back of Inter's young midfielder, he certainly made the most of the contact and almost executed a front flip. Despite that, the former referee feels that it should still have been a spot-kick for Inter.
There was some controversy over Inter's equaliser as Empoli felt that Nicolo Barella had committed a foul in midfield in the build-up.
"Empoli's protests were well-founded. It is true that Barella touches the ball but he takes everything, the contact is of the right foot on the right foot, a clear foul."
The same situation was analysed for Inter's third goal but Milan Skriniar was the player who some felt had committed a foul.
"Skriniar absolutely and clearly takes the ball first, it's a contact like the one by Parisi on Barella where the penalty was taken away from Inter. Regular action."