Bologna Coach Sinisa Mihajlovic: "It Made Me Angry Inter Wanted 3 Points Handed To Them Instead Of Playing Us"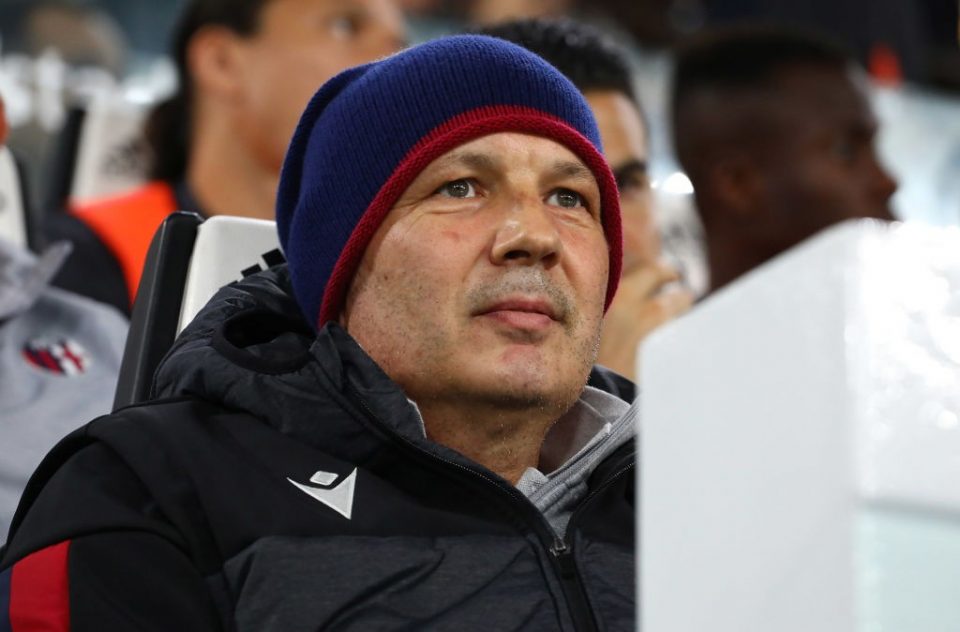 Bologna coach Sinisa Mihajlovic feels that his team answered an attitude that their Serie A clash with Inter was a foregone conclusion by handing the Nerazzurri a shock defeat.
Speaking in a press conference, as reported by FCInterNews, Mihajlovic gave the view that the Nerazzurri had not shown the match that it deserved by even appealing to have the result awarded as a 3-0 walkover.
The Nerazzurri's clash away to Bologna has proved to be one of their most significant of the season, having potentially been the decisive dropped points to have kept them from winning the Scudetto.
The match had been meant to be played in January, but the Rossoblu were unable to play it due to an order from regional health authority around the number of COVID cases in their squad.
The situation dragged on for months, as the league considered when to reschedule it and other fixtures postponed due to COVID, and the Nerazzurri even appealed to have it cancelled entirely and awarded as three points automatically.
Instead, the match was played late last month, and the Rossoblu handed Inter a major blow to their Serie A title hopes by coming back to win 2-1.
Asked about the result he's most proud of this season, Mihajlovic didn't hesitate to name "The one against Inter, because I felt for too long that this game was  treated as a foregone conclusion, that Inter wanted to win it through appeals and that made me angry."
"I told them before the match," he added, "'They tried to win it with appeals because they'll never win on the pitch.'"
"I love Inter and I have great respect for everyone, including Inzaghi, but if there's one thing that bothered me it was the attitude they showed towards the match," he continued.
"I didn't sleep at night, I didn't want the thing that everyone had been taking for granted to happen," he admitted.