Inter Striker Lautaro Martinez: "Coppa Italia Final Against Juventus Will Be A Real Battle"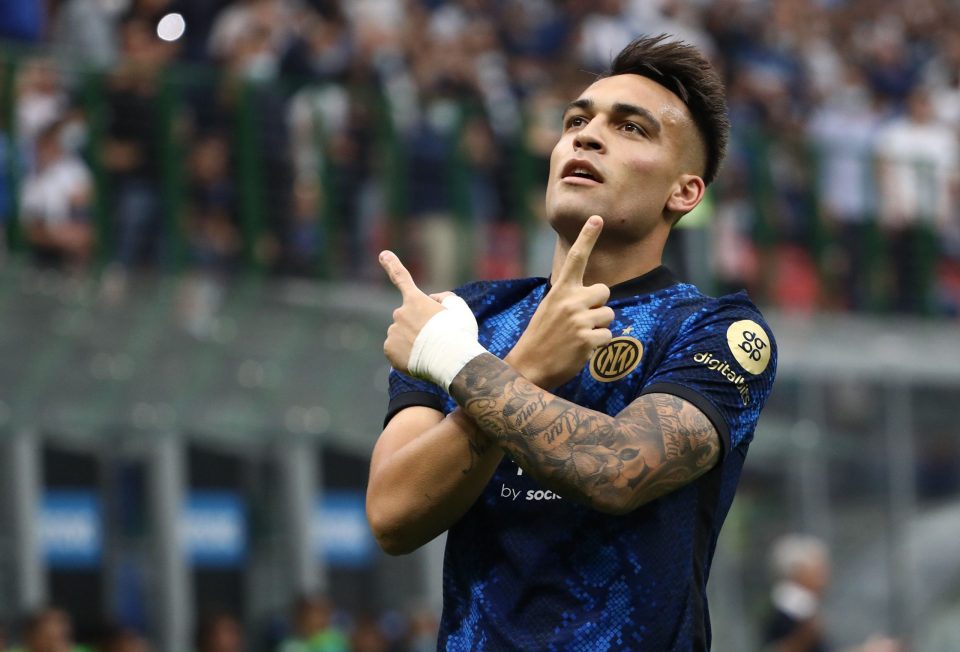 Inter striker Lautaro Martinez anticipates that Wednesday evening's Coppa Italia final against Juventus will be a major test for both teams.
Speaking to Italian broadcaster Rai Radio, the striker predicted that the match will be a closely-fought battle, and also gave his thoughts on the team's form as they head into the decisive few matches of the season.
Both the Nerazzurri and the Bianconeri will be highly motivated for Wednesday's match, with each team having their own reasons to see it as significant.
For Inter, it represents the chance to get their hands on a piece of silverware that they haven't managed to since 2011, whilst the Bianconeri will relish the opportunity to finish what's been an underwhelming season with a trophy.
The teams have met three times already this season, with the first league meeting having been a draw whilst the Nerazzurri won the two most recent clashes in the Supercoppa Italiana and in Serie A, but they can't take anything for granted on Wednesday.
"It will be a tough match, we're playing for a trophy, it will be close," Martinez said. "It will be a battle and we must be ready for what awaits us in Rome on Wednesday."
Of the fact that the Nerazzurri had managed 37 shots against Empoli on Friday, he noted that "37 shots means that we're playing well, but we have to kill the game off as early as we can."
"Juventus are also a team who attack with many men, and we'll have take care about this," he added.
"I'm focused on the pitch," he continued, "on our objective in the league. There are two important matches and the Coppa Italia final, which also matters a lot for me."
On whether he expects rivals AC Milan to be feeling the pressure, Martinez said "I don't know, I'm not in their heads."
"Surely now that we're in front and they have a game tom play, they have to win to get back in the lead," he added.