Official – Referee Paolo Valeri Appointed To Be In Charge Of Inter's Coppa Italia Final Agaisnt Juventus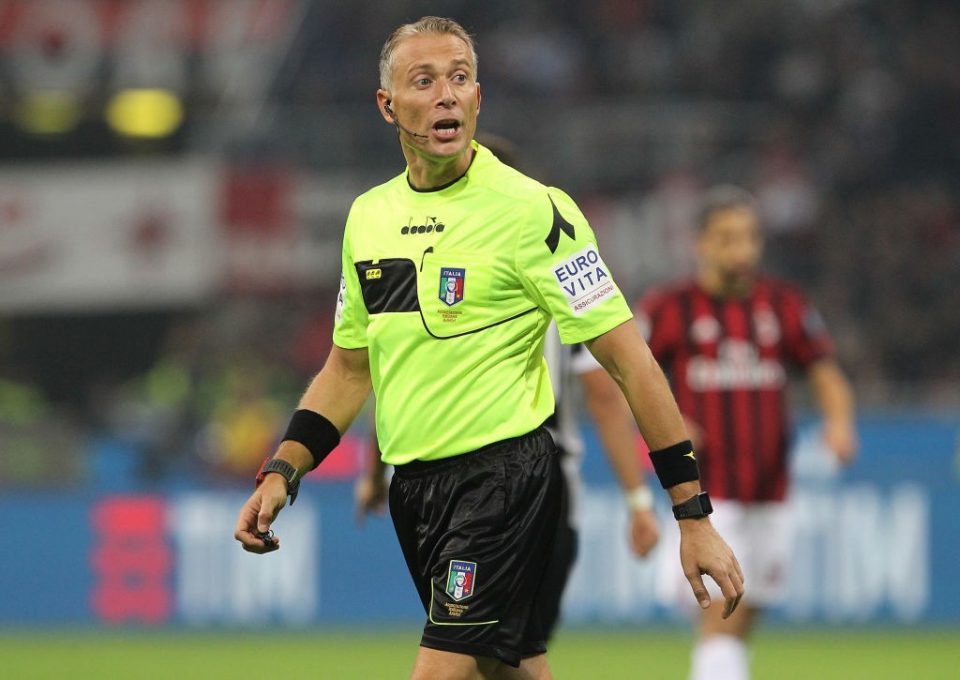 Referee Paolo Valeri has been appointed to be in charge of Inter's Coppa Italia final against Juventus on Wednesday evening.
This is confirmed in an announcement on the Nerazzurri's official site, which also names the rest of the officiating crew to be in charge of the fixture.
Valeri will be assisted in his duties by the likes of Alessandro Giallatini and Fabiano Preti, while Simone Sozza will take on the role of fourth official for the match.
In the VAR booth, Rosario Abisso will oversee the match to make sure that any errors made by the on-pitch officials are corrected, and he will be assisted in his duties by Salvatore Longo.
The Nerazzurri will be hoping that the focus stays on the action on the pitch rather than on any officiating controversies as they try to win the Coppa Italia for the first time since the 2010-11 season when they beat Palermo.