Inter Captain Samir Handanovic: "Matches Against Juventus Are Always Different From All Others"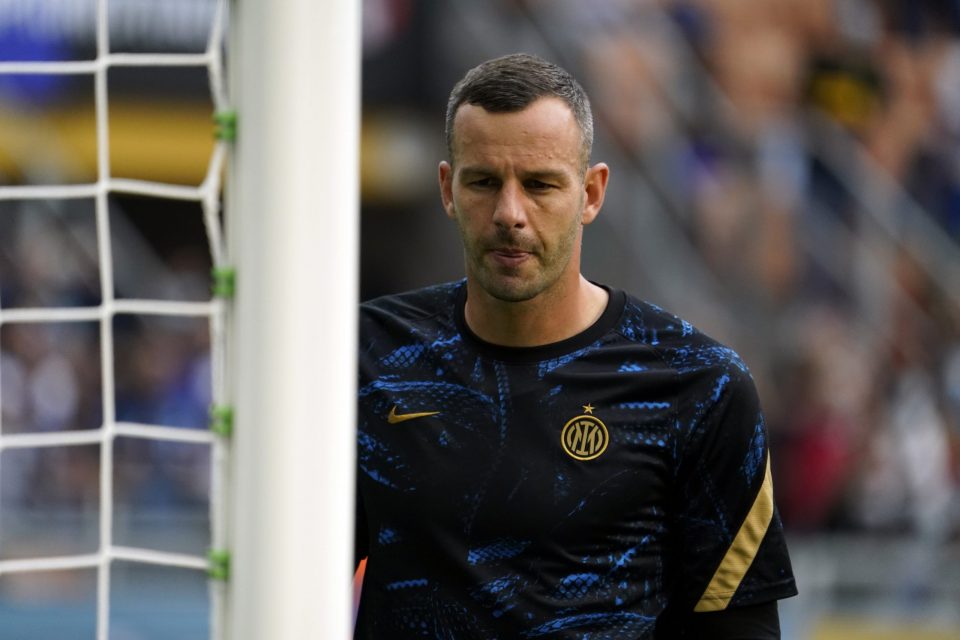 Inter captain Samir Handanovic expects that tomorrow evening's Coppa Italia final against Juventus will have a special balance and dynamic because of the opponent.
Speaking to Italian broadcaster SportMediaset ahead of the match, the 37-year-old emphasized that the Nerazzurri and the Bianconeri always play a special match, and that there is no real way to predict how it will go.
On form, the Nerazzurri have had a more successful season than Juventus, whilst in the three head-to-head matches with the Bianconeri so far, they have won twice and drawn once.
However, in all of the matches played between the two teams so far this season the Bianconeri have more than shown themselves to be a match for Inter despite the results, and their experience in finals could show through.
Handanovic anticipates that the match will be a closely-fought and high-quality encounter, stating that "This year we've played three matches against them, they were all balanced."
"They were all real Inter-Juve matches," he added. "We have to be concentrated, careful. and show what we've prepared on the pitch."
Of tomorrow's match he said that "The final of the Coppa Italia is very important, as was the Supercoppa. It's for a title and therefore becomes a very important match for Inter."
On how the match could change the way the Nerazzurri's season is evaluated, Handanovic replied "I don't know, you journalists make these calculations."
"For us players, winning or losing always changes things," he added. "Even if it had been a league match, it would be different, because against Juve it's never the same kind of match as any others."
"When it comes to trophies it's always important, not just for me but for all the players in the squad," he said. "When you get to a final you know there's only one match left."
"I'm not saying it's easy, but a path has been mapped out to get to this point," he added.