Inter CEO Beppe Marotta: "Had A Positive Season Already & It'll Only Get Better The More Trophies We Win"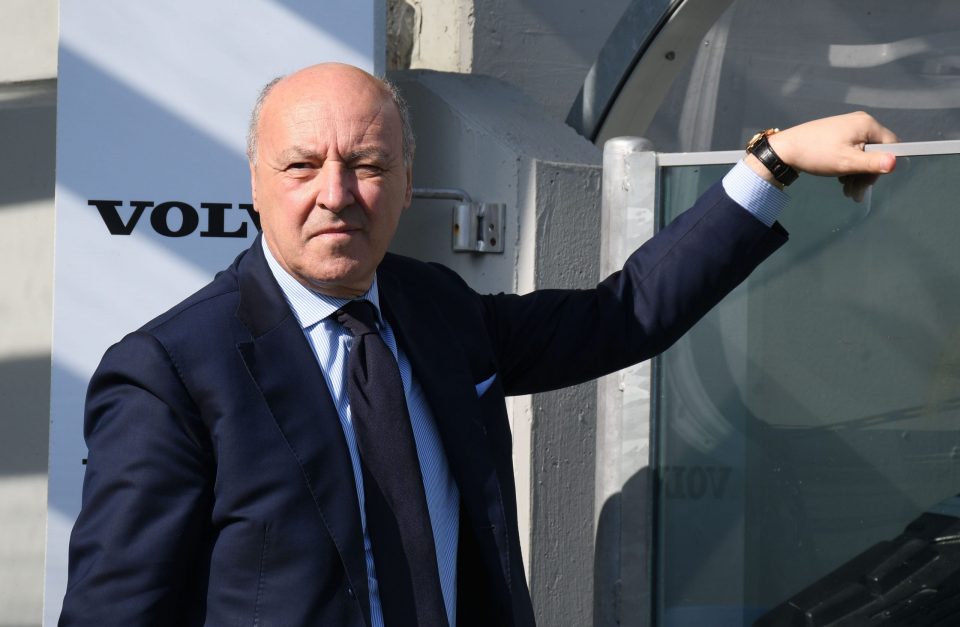 Inter CEO Beppe Marotta feels that the Coppa Italia final against Juventus is a great opportunity for the Nerazzurri to add a trophy to their cabinet, but that their season has been a positive one no matter what.
Speaking to Italian broadcaster SportMediaset, Marotta gave the view that the Nerazzurri can be happy with what they've accomplished so far, but that trophies can add even more to their season.
The Nerazzurri have arrived at the final weeks of the season having long guaranteed a top four finish, and also having won the Supercoppa Italiana and reached the round of sixteen of the Champions League.
They have a chance to play for a very important trophy in the form of the Coppa Italia, a competition that they haven't won since 2011, while the Scudetto is still to play for if city rivals AC Milan slip up.
Marotta reflected that that "Surely this is one of the most important trophies in Italian and European football."
"This trophy is one we've missed out on for the past eleven years," he added, "so we must face this final with determination knowing that it's also a Derby d'Italia, and therefore our motivation must be even stronger."
"We have the best attack in the league," he added, "so our forwards are always ready in front of goal. We're happy to have these players and we keep hold of them, we want to continue with them."
Asked if there are any particular players in the Nerazzurri's squad who can continue to grow, Marotta said that "I think that all players can improve until they finish."
"Tonight's match is also an experience of growth for the whole squad," he added, "especially coming in such an intense moment of the season, given that we travel to Cagliari on Sunday to play with a lot at stake."
Marotta said that "It's a good experience for everyone, including the directors, and this must be considered a testing ground for next season which will once again see us engaged on three fronts."
"We're focused on tonight," the CEO said, "and on this historic and important competition."
"Then comes Saturday and the end of the season," he added, "we'll end with a final assessment that's already positive, but it can be even moreso if we reach our major objectives."
Asked about the contract of situation of Ivan Perisic, Marotta replied that "I must emphasize how Inter have returned to being competitive after years in the background, the vision of the whole club has changed."
"Before, it was difficult to attract players, today Inter has a brand that makes big signings possible," he added. "Including Perisic who if he were to leave at the end of June would be starting from scratch."
"We want to continue with him," he emphasized, "if that's his desire we'll be able to sign an agreement that will allow us to continue on together."