Italian Agent Claudio Pasqualin: "Definitely Think That Paulo Dybala Is Going To Inter"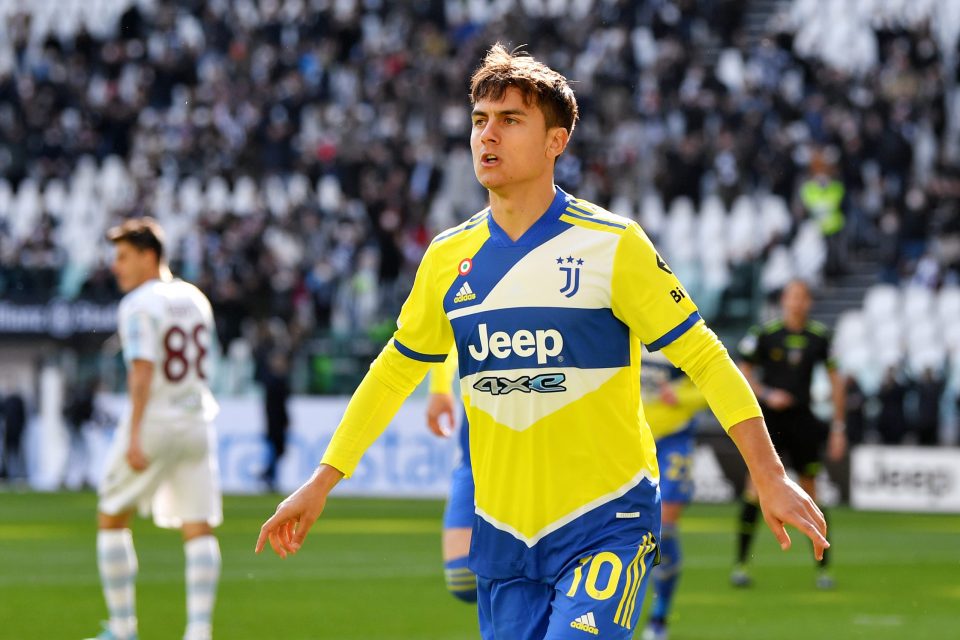 Italian agent Cladio Pasqualin believes that a transfer for Paulo Dybala to Inter is almost certainly on the horizon.
Speaking to Italian broadcaster TMW Radio, Pasqualin gave the prediction that things are headed towards a move for the Argentine to the Nerazzurri on a free transfer ahead of next season.
Reports have alternately suggested that an agreement is all but in place for Dybala to join Inter during the summer transfer window, or that a move is still far away.
There is little doubt that the Nerazzurri are one of the teams with the strongest interest in signing Dybala now that he will be available on a free transfer during the window having failed to agree an extension to his deal with Juventus.
Where exactly the parties stand is less clear, especially given the presence of other clubs who could rival Inter for Dybala, but according to Pasqualin it looks likely.
"My impression is definitely that this is happening," he said of a move for Dybala to Inter, "things appear to me to be moving in that direction."