Nerazzurri Treble Hero Samuel Eto'o: "Finals Aren't Played But Won, Inter Come To Coppa Italia Final Prepared"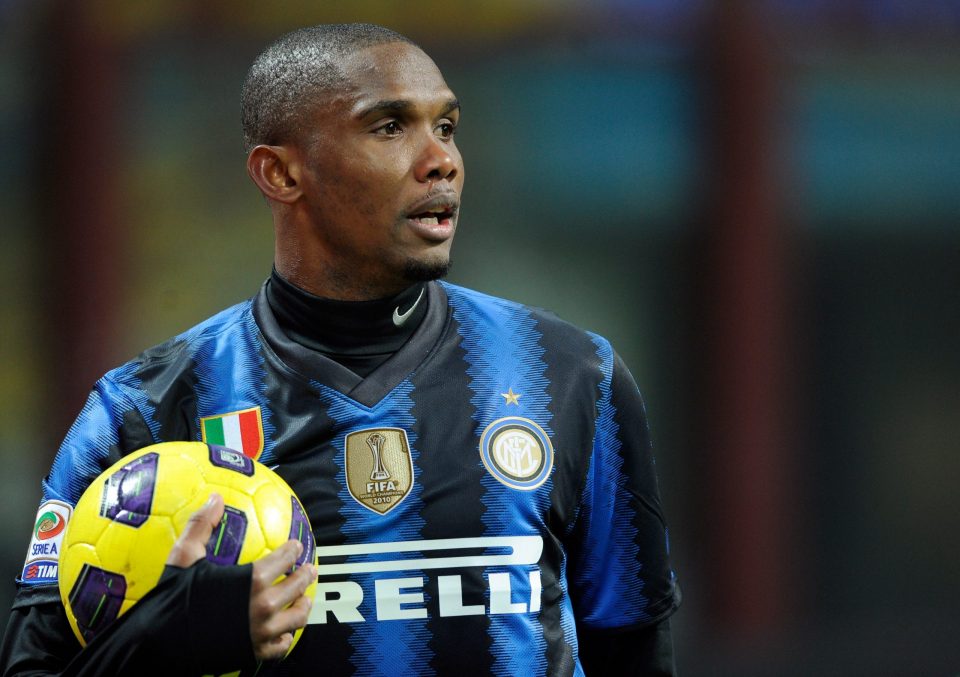 Legendary former Inter striker Samuel Eto'o feels that the Nerazzurri must approach this evening's Coppa Italia final against Juventus feeling that victory is the only option for them.
Speaking to Milan-based newspaper Gazzetta dello Sport in an interview published in today's print edition, Eto'o emphasized that the team must take the final step in the competition by winning their clash with the Bianconeri.
Inter have an important opportunity to win a trophy which they have not managed to take home in over a decade, having last won the Coppa Italia in 2011.
Even reaching the final is already a sign of progress for this Nerazzurri side, but Eto'o was keen to emphasize that the job is not done and that they still must go all the way to make their journey to the final worthwhile.
He is happy to see the Nerazzurri back fighting for the Coppa, but won't be totally satisfied until he sees them lift the trophy.
"Congratulations on making it this far," he said. "But finals are not played, they're won."
"The result will make the difference," he added. "You need to go into it prepared and the Inter players will be. And I can only say good luck to them. I hope they do what we did."