Roma Legend Francesco Totti: "50/50 Who Wins Coppa Italia Between Inter & Juventus"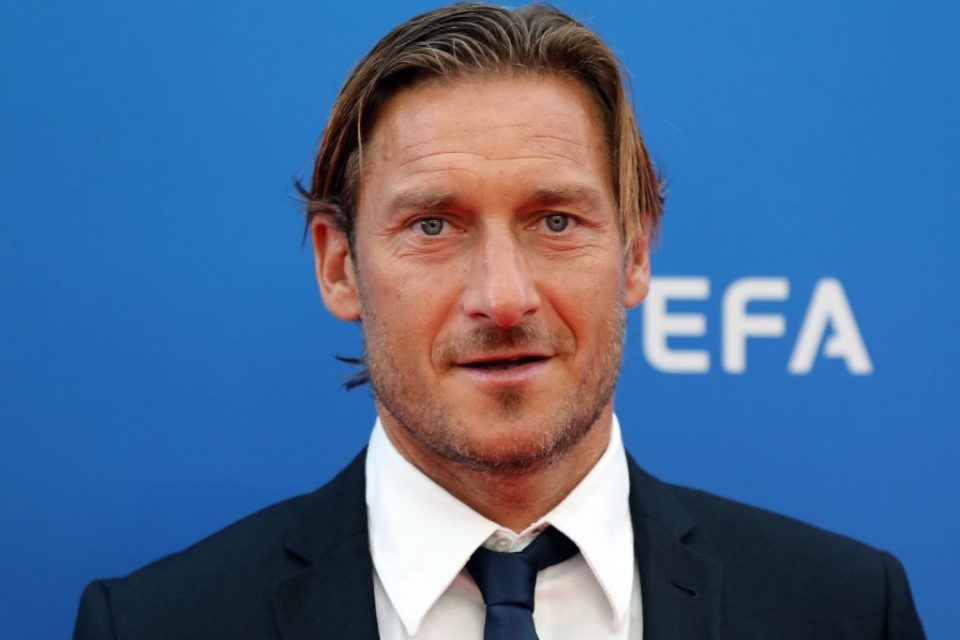 Legendary former Roma captain Francesco Totti believes that this evening's Coppa Italia final between Inter and Juventus is essentially 50/50.
Speaking at a Frecciarossa event, as reported by FCInterNews, the Giallorossi icon gave the view that in a one-ff match between the Nerazzurri and the Bianconeri, the two teams have equal chances to win.
Inter will finish above Juventus in the Serie A table on the basis of their more sustained periods of good form in the league, whilst they have already beaten the Bianconeri twice and drawn once between the league and the Supercoppa Italiana.
However, the Nerazzurri will have no illusions about being favourites given how close their three previous matches against the Bianconeri have been so far this season.
Moreover, as Totti points out, in a one-off match environment such as a final, overall form often plays less of a role in determining which team wins on the night.
"There's no favourite," he said, "they're two great teams, and anything can happen in a one-off match."
He went on that "Tomorrow I expect to see a beautiful match, two great teams will come up against each other and we hope it will be an enjoyable match."