Italian Media Credit Federico Dimarco With Inter's Comeback Against Juventus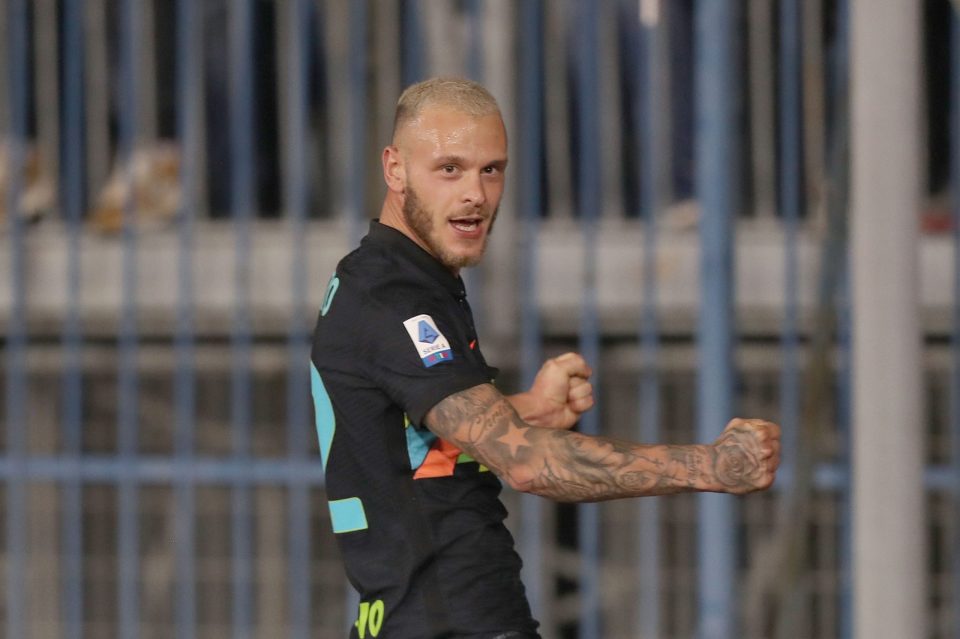 A report in the Italian media has credited the introduction of Federico Dimarco as the reason for Inter's comeback against Juventus in the Coppa Italia final.
As has been reported by Corriere dello Sport when handing out player ratings following the final, Simone Inzaghi did very well to sense that bringing Federico Dimarco on would give Inter an edge that Juventus could not cope with.
The Italian defender came on in the 64th minute of the game for Danilo D'Ambrosio and at that stage Inter were losing 2-1 and at real risk of defeat.
His ability to aid the attack whilst remaining solid in defence was one of the reasons why Inter managed to draw level and eventually win the game in extra time.
He was given a rating of seven out of 10 by Corriere dello Sport and he may have helped his case to stay at the club next season.