Juventus Coach Max Allegri: "Congratulations To Inter, We Must Close The Gap"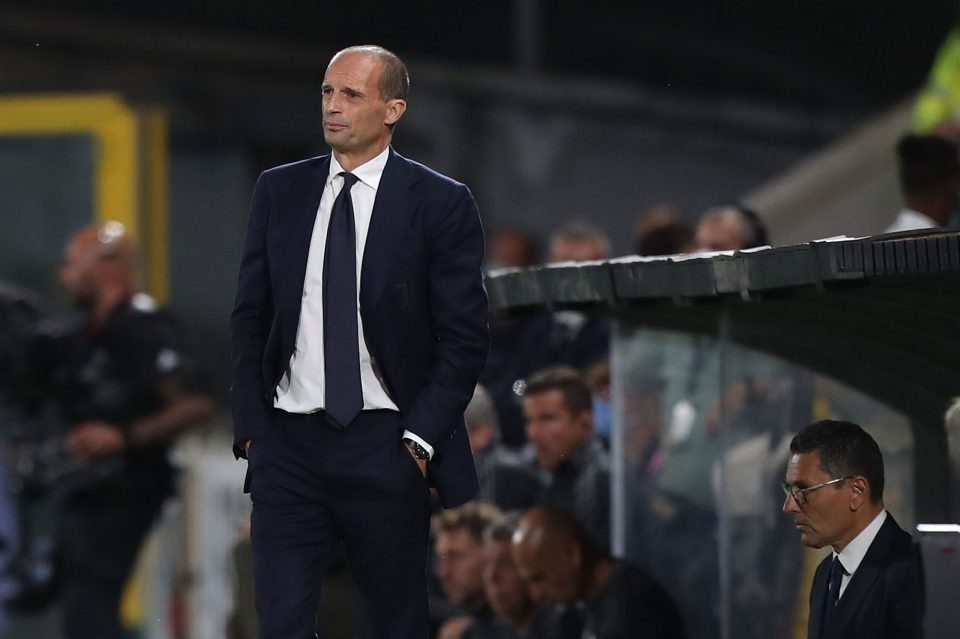 Juventus coach Max Allegri has stressed that his team must congratulate Inter for their Coppa Italia win and work to close the gap between the two teams, according to a report in the Italian media.
Speaking during his post-match press conference at the Stadio Olimpico on Wednesday night, via FCInter1908, Max Allegri unpacked the Coppa Italia final and made sure to congratulate the Nerazzurri for their 4-2 win and first Coppa Italia triumph for 11 years.
"We have to build on tonight's anger next year, keep it said. Congratulations to Inter for playing a good game and to the referee. At the start we conceded a goal a little too naively, then we took the field well and had chances. In the last 15 minutes we dropped a bit too much."
Max Allegri was sent off during extra time and when asked about what happened, he said explained that he had an altercation with the Inter bench and the referee decided to send him off.
"Someone from Inter I don't know who it was gave me a kick and I got angry. I think it's also human. The referee rightly threw me out because he saw me angry. The rest doesn't count, what counts is that they won and we lost and I'm sorry because we had a good performance."
Speaking further about the referee, Max Allegri actually said that Paolo Valeri had a very good game. When asked if that was a sarcastic comment he insisted that Paolo Valeri had handled the game well.
"He was very good. He refereed with great authority. On the caution I honestly don't remember why I received it. I'm not being ironic at all, he refereed very well."
In terms of the gap between the two sides, Allegri said: "They are fighting for the championship, we are behind. It has to be diminished with work, trying to fix the team. We will do that by working with the club when we meet."