Juventus Defender Giorgio Chiellini: "Inter Were Stronger & They Proved It"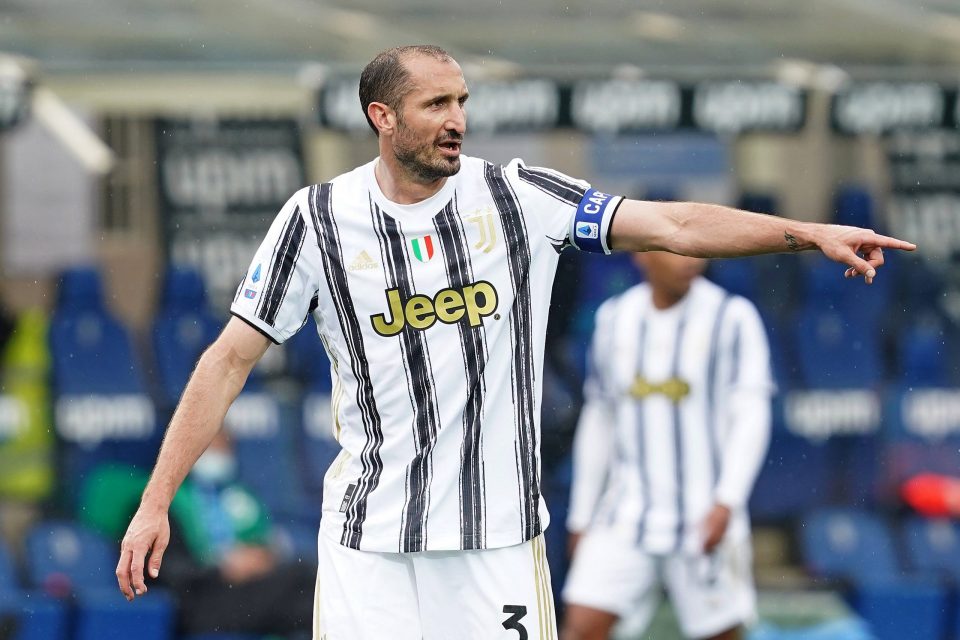 Juventus defender Giorgio Chiellini has said that Inter were stronger in the Coppa Italia final and they showed it, according to a report in the Italian media.
As has been reported by FCInter1908, Giorgio Chiellini discussed the state of the two sides during his press conference after the Coppa Italia final at the Stadio Olimpico in Rome on Wednesday night.
He admitted that Inter have been the stronger team this season and they showed it in the final. He also added that it is important for Juventus to know how to lose and channel that anger productively.
"Honestly, Inter are stronger this year and they have shown it, you have to know how to lose, but you also have to have the anger to then subvert this domination that other teams have. You have to know how to exploit the shortcomings of others, as AC Milan are doing."
He was keen to stress that up until the final 10 minutes of the game Juventus were set to win the Coppa Italia for the second season in a row.  It was just the counter-attacks from Inter that proved too much for the Bianconeri to handle.
"Inter are stronger, but until 10 minutes to go we were winning 2-1. We must be congratulated for the goals that shifted the balance, then the match was decided by the counter-attacks.
"Apart from the goals I don't even know if Perin had gloves on. Inter were definitely superior, we have to understand what we lacked. They played better than us in both cups, but we could have won too."
Inter's two goals in extra time were scored by Ivan Perisic.